My Bucket List
Everyone has something they wish to do before they die.
Whether it's traveling or learning to speak a new language, everyone has at least one thing they want to do before they die. No one knows how long they have left to do all of the things they want so I've compiled a list of all the things I wish to do. Maybe it will spark some inspiration with what you wish to add to your bucket list.
1) Learn a new language
I think that learning a new language would open up a new door of opportunity. Being able to talk to people from different backgrounds and cultures than me would be amazing and something I definitely want to do. It would allow me to understand what is going on around me if I were to travel to a non-English speaking country.
2) Visit other countries by myself
Traveling with your family is fun and easy, but I wish to travel to another country alone. I think that it would be a good learning experience, as I would learn to navigate a brand new environment and take care of myself in the process. Going each day without someone to rely on would be difficult, but I believe that I would come out as a better person.  I would have to figure out everything by myself.
3) See a Broadway musical on Broadway
Despite having already been to New York, I have yet to see a musical on Broadway. I want to be there and hear the actors' and actresses' voices bounce off the high ceilings. Sadly, my favorite musical (Mamma Mia!) is no longer playing on Broadway, but I would be just as glad to see another musical. I also love New York City, so this would be a fantastic opportunity to visit the city again.
4) Spend one day doing absolutely nothing except watch Netflix
As much as I love to feel productive, there are many times where I want to do nothing but binge-watch The Office. Just one day where I watch that show and eat ice cream is all I need. When I watch The Office, I feel as if all the stress is lifted off my shoulders. This would be an amazing way to relax and take a break from life's many to-dos.
5) Visit Australia and see a koala
Known for their cute teddy-bear expressions, koalas are a must-see if visiting "down under." I would really like to hold one, but they are actually very fierce animals and I'd prefer to come out of that trip alive. Visiting Australia would be an easy way to check off a country and see a koala at the same time. In Australia, The Great Barrier Reef is one place I would love to visit. To see the crisp, clear water would be a dream come true.
These are just five things that I want to do before I die, but I'm sure that I will think of more as time goes on. There are also lists already made on websites if you are unable to think of ideas for your own bucket list.
Whatever you decide to do before you die, make sure to keep in mind a popular life motto: YOLO.
About the Contributors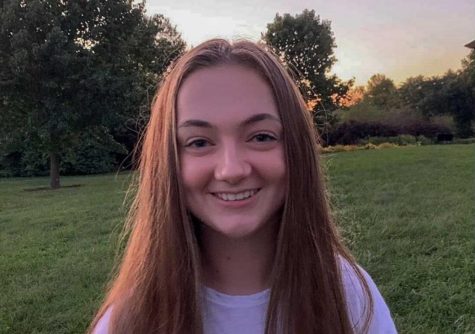 Ella Williams, Editor-in-Chief
Hi! I'm Ella Williams, a senior at Dunbar and one of the Editors-In-Chief of PLD Lamplighter. I focus on our weekly broadcast, WPLD. I have been in this...