What Would Your Senior Quote Be?
At PLD, there are no senior quotes in the yearbook. But what would students say about the last four years?
Even though we don't have senior quotes, some students at Dunbar told me what their senior quote would be:
"It's a yeet or be yeeted world, so be Gucci." – Eleanor Davis
"Being a senior was fun, but now I'm done." – Mason Taylor
"We lit. We lit!!!!!" – Grayson Shively
"You only live once." – Emily Parks
"I went through high school with a yee to the haw." – Olivia Wells
"Surround yourself with amazing people and love and care for them as you would yourself." – Darius Derden
"
This wasn't like High School Musical at all."
— Megan Dryer
"High school made me want to move to Finland and become a sheepherder." – Teagan Garrison
"I never liked this place anyway." – Sloan Scroggin
"I play too much." – David Manche
"You barely win, but sometimes you do." – Alexis Radhakrishnan
"Katie, I promise I didn't lose your sister." – Mike Marshall
"Everybody makes fun of short people in high school but they're the ones that end up more successful than everybody else." – Matthew Nichols
"Oh no!" – Annika Koch
"I'm bad at making decisions. I don't know what to say." – CeCe Balog
"This wasn't like High School Musical at all." – Megan Dryer
"I tried." – Camille Radhakrishnan
"Chicken." – Hannah Hammond
"Have courage and be kind." – Cate Cunningham
"They asked me to write something. So here it is: Something." – Omar Hassan
"Memories turn into stories you'll tell your kids one day. Make some good ones." – Lauren Haughey
"That's all, folks!" – Ben Cline
"Yikes." – Stella Ullman
"Use code James for 10% off." – Casey Powell
"High school is what you make it." – Caroline Browne
"You will never be as good as me." – Emily White
"Ignore the haters; everyone hates on the revolutionaries at first." – William Ding
"The Office, Season 7, Episode 19, Minute 14:45." – Caroline Dudek"
A senior quote is a perfect way to end your high school career as legacy quote of how students want to be remembered.
About the Contributors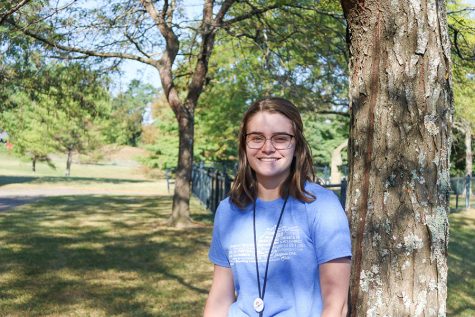 Kennedy Gayheart, Editor-in-Chief
My name is Kennedy Gayheart and I am one of the Editor-in-Chiefs for the 2019-2020 school year. I work closely with our weekly broadcast, WPLD. Last year,...