My Journey with Rania
Staff reporter Darius Derden recently got a new dog; here's his experience so far.
I recently got a brand new puppy and her name is Raina.
She is an Australian Shepherd and a Blue Heeler mix. She has loads of energy and is very smart.
Right now I'm at the stage of crate training and potty training Raina. This has been a learning experience for both her and for me. In the past I have helped potty train other dogs, but never my own.
Let me tell you, it is hard at first but the more that Raina gets associated with her name, the easier it is for me to try to convey that using the restroom indoors is prohibited.
The more I invest in Raina, the more I become understanding of the deeper meaning "A dog is a man's best friend"; it's a bond that swirls deeper than just master and companion.
Taking care of Raina requires the patience to learn with her so she understands what is acceptable and what is not. Rewarding her with treats is the best way to help her understand.
I took her for her first walk this past Sunday and that in itself was a huge learning curve. I believe it was because of all the new smells and sounds that she was being introduced to. It was a constant "rinse and repeat" of calling her name and lightly tugging on the leash to let her know when to come with me.
Overall, the more I spend time with Raina, the more she and I establish a bond.
This experience has been worth all of the hard work.
About the Contributors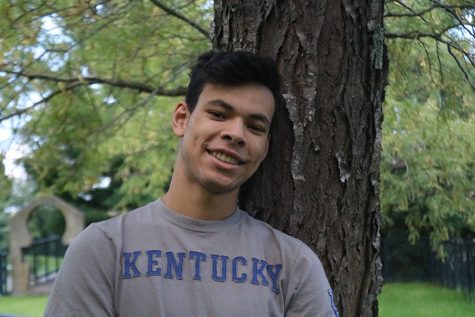 Darius Derden, Staff Reporter
I'm Darius Derden. This is my first year on staff. I'm looking forward to taking photos that capture Durbar's atmosphere. I'm hoping  to be part of the...