Spicy Nugget Twitter Frenzy
Wendy's announced the return of their most missed menu item on May 6.
May 5, 2019, was a hopeful day for Wendy's fans. It was the moment everyone has been waiting for: the spicy nuggets are back.
In March 2017, Wendy's stated that they were going to remove spicy chicken nuggets from their menu due to lack of demand. Some nugget eaters were not phased or even knew that they were on the menu, while others were furious.
Positive Affirmations for today: I WILL have a good day, I Will succeed today, Wendy's WILL bring back spicy nuggets at some point please please Lord let it be today.

— Chance The Rapper Album in July (@chancetherapper) May 4, 2019
The big men in charge finally listened and replied, "Y'all keep asking, so here's your chance. The people in charge say if you guys can get our tweet (this one right here) to 2 Million likes, they will bring SPICY CHICKEN NUGGETS BACK. Let's freakin' do this!"
The tweet's likes jumped up by thousands and thousands, eventually exceeding their goal and reaching two million likes in a matter of one and a half days.
People have been talking about it ever since. In the hallway, bathroom, cafeteria, and even walking into school, you'll hear someone say something about the nuggets.
Personally, I was extremely upset the moment I found out the nuggets were removed. It was my favorite thing on the menu so it was a punch in the stomach discovering that I wouldn't be able to eat them anymore.
"When they come back, I'll be the first one in line to get those spicy chicken nuggets," freshman Peyton Bruce said.

But the nuggets don't only appeal to one group of people; students of every grade are craving the return.
"I will be there every lunch for the first week because I missed them so much," senior Brayden Moore said. 
The big news has spread everywhere. If I'm guessing, Wendy's profits will be through the roof during the week of the return. All anyone can do now is wait for the day when Wendy's will restore its menu to its former glory and it's all because of one single tweet.
About the Contributors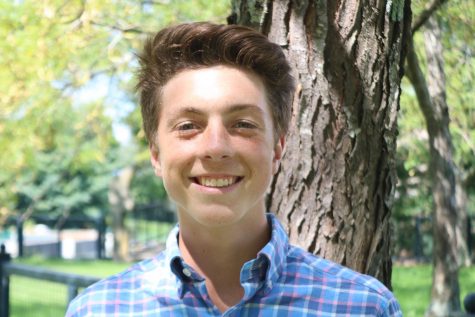 Matthew Nichols, Editor
I'm Matthew Nichols and this is my junior year at Dunbar. This is my second year on Lamplighter and I am the Geek Squad Editor which means I have the opportunity...