Dunbar Boys' Soccer Dominates Tates Creek
Dunbar dominates Tates Creek in their final regular season district game.
On Sept. 18 , The Dunbar Boys Soccer team faced off against Tates Creek in their last regular season district game of the year.
The Dawgs have been spectacular all season, and haven't lost a district soccer game the whole year.
The game was dominated by the Bulldogs from the outset, with Goalkeeper #1 John Sader not allowing a goal to go in the whole game and making two saves.
The game also featured goals from forward #7 Isaac Cano, forward #25 Jacob Oser, forward #4 Casey French, and forward #17 Rodrigo Romero.
Others contributed as well, with mid-fielder #24 Ryan O'Hara collected 3 assists throughout the game, giving hima hat trick. Forward #12 Antonio Blackman also got an assist in the game.
The Dawgs went on to beat the Commodore 4-0, giving them a clean sheet for the game.
The Bulldogs are currently ranked third in the 11th Region, trailing behind undefeated Madison Central and Lexington Catholic.
Head Coach James Wray has done a magnificent job with his Bulldogs, as he looks to lead his team to a second 11th Region title within a span of 3 years.
Forward Isaac Cano has shined throughout the year so far for the Bulldogs having collected an astounding 19 goals, the most for a single player on the team, and on average, he has scored 1.4 goals per g
ame.Cano has already beat his number of goals from last year, when he had a team-leading 13 goals.
Cano has also led his team in assists, with 7 this year so far having averaged 0.5 per game.
Goalkeeper John Sader has also anchored his team as a goalkeeper, having racked up 39 goalkeeper saves this year, and averaging 3 per game.
The Bulldogs have been special offensively this year having scored 60 goals through 14 games. As of right now, they are on pace to double the number of goals they scored last year when they had 38.
The Dawgs only have four more games left in their season before the district tournament. They also only have one more home game against Ballard on September 28.
The Bulldogs have done well so far in defending their 11th region championship from last year and will look to carry their momentum from this game into the future.
With their juggernaut like offense, any team playing the Bulldogs will have a lot to handle.
About the Contributors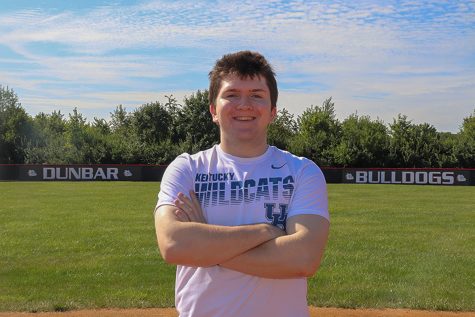 Jacob Hayes, Sports Writing Editor
Hi, my name is Jacob Hayes and this year I am a senior. This is my second year being part of PLD Lamplighter and I am our Sports Writing Editor. As time...