Dunbar Defeats Lexington Catholic in the 43rd District Semifinal
Lady Bulldogs won the second round of districts 60-41 on Feb. 26.
On Feb. 26, the Dunbar Bulldogs met the Lexington Catholic Knights to play for a chance in the 43rd District Championship. 
Lexington Catholic started the game-winning the tip-off, but struggled from then on, sending the ball right out of bounds. The Lady Knights started off with a strict man-to-man defense, but that still didn't keep Dunbar out of their basket. The first point of the game was put on the board by Dunbar sophomore Aziah Campbell, making one of two free throws. 
The first quarter continued to be dominated by the Lady Bulldogs, with notable steals by Dunbar's #42 Hailey Gadd. Lexington Catholic was held out of Dunbar's territory for almost half of this quarter, not getting on the scoreboard until there was only 4:47 left to play. 
The Lady Bulldogs' effective zone defense managed to keep the Knights at bay, and the first quarter ended with Dunbar leading 16-11.
In the second quarter, the Bulldogs began to stretch their lead with #24 Kenzie Sizemore having a noteworthy presence under the basket, finishing shots. Dunbar also started cracking down, not giving Lexington Catholic any wiggle room. Dunbar junior #5 Elise Ellison-Coons starting showing her skills as well, and bullied her way through the Catholic defense right to the bucket. 
Unfortunately for the Lady Knights, their shots weren't falling and the second quarter ended with the Bulldogs on top, 29-19.
In the third quarter, Lexington Catholic started with possession but didn't keep it very long. Dunbar's Aziah Campbell immediately worked with her team and got a breakaway, but wasn't able to finish it. Soon after though, teammate Elise Ellison-Coons scored a three-pointer, the first basket of the half. 
Right in the middle of this quarter, the Lady Bulldogs began to unravel, and Lexington Catholic was able to put some points up for themselves. Part of Dunbar's struggle due to the fact that starter #23 junior Tanaya Cecil came out of the game limping, and holding her calf because of leg cramping. 
The third quarter ended with Dunbar still in the lead, 36-27.
The fourth quarter was a complete battle, and the Lady Bulldogs took it in stride. With Tanaya Cecil coming back in to tough it out for her team, Dunbar was on fire. #42 Hailey Gadd also made her way back into the game, putting up two points after sitting due to fouls. At this point, Dunbar had a double bonus and had four chances for two at the line. Added to at least 3 three-pointers, the points were adding up quickly. 
The Lady Bulldogs ended the game victorious, winning in a blowout with a score of 60-41.
During this game, Dunbar's #5 Elise Ellison-Coons hit a benchmark of 1000 rebounds, and #20 junior Emily O'Nan scored her first varsity point, going two-for-two at the line.
In a tweet, Dunbar girls basketball Head Coach Nick Runyon said: "Proud of our heart and grit tonight!"
The Lady Bulldogs will advance in the district tournament and play Tates Creek on Feb. 28 at 6 p.m. at Tates Creek High School.
Donate to Lamplighter Media Productions
Your donation will support the student journalists of Paul Laurence Dunbar High School by helping us cover our annual website hosting costs. All donations go directly to School Newspapers Online (SNO) to cover our fees.
About the Contributors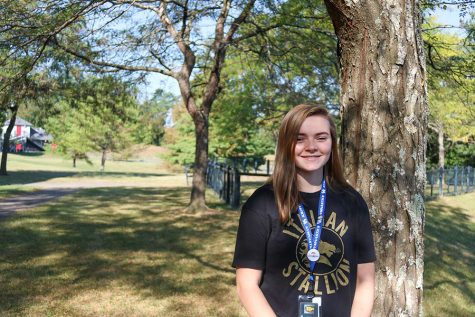 Teagan Garrison, Staff Reporter
I'm Teagan Garrison and I have been on Lamplighter for two years. I have been the Torch Podcast Editor for most of my time on staff, and can't wait to...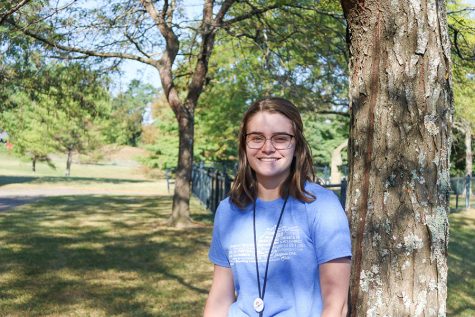 Kennedy Gayheart, Editor-in-Chief
My name is Kennedy Gayheart and I am one of the Editor-in-Chiefs for the 2019-2020 school year. I work closely with our weekly broadcast, WPLD. Last year,...