Give Colin Kaepernick a Call
In the past month the Colts, Steelers, Jaguars, Jets, and Saints have all lost their quarterbacks due to a variety of causes. We are losing so many starting quarterbacks in the NFL that second-string quarterbacks are starting to get hurt. This series of injuries may cause many teams who are heavily reliant on their quarterbacks to experience a down year without them.
However, let's rewind our clocks to exactly March 3, 2017, when the San Francisco 49ers star QB, at the time, Colin Kaepernick officially opted out of his contract after being in the hot seat for a series of on-field protests.
If you are unfamiliar with the situation then let's rewind even further to the beginning of the 2016 preseason game between the 49ers and the Texans on August 14. 
Even though his protest went unknown for this game and the following game against the Broncos, this marks the beginning of Kaepernick's protest. It wasn't until the third preseason game against the Packers that his protest made headlines. To avoid going in-depth about his protest and the reasoning behind it, I will state that his protest lasted throughout the season and more teams and players began catching on.
The protest became worldwide and he quickly became one of the most controversial people in the world at the time. This ultimately leads to him opting out of his contract with the 49ers and since then he has been a free agent. Although he has been unlucky in signing with another team, this does not mean his chances are completely gone. In fact, if these teams are smart, they should call him as soon as possible.
Colin Kaepernick has made it known that he is ready to rejoin the NFL and he doesn't even need to be a starter. He is completely willing to be a back-up for a team. With many teams experiencing deep quarterback trouble, I think calling Kaepernick could be the best move possible. Every team that was named at the beginning should consider it, some more than others.
Primarily, I think the Steelers should give him a call after losing their starter Ben Roethlisberger due to injury and being left with a not so promising Mason Rudolph. However, that doesn't mean other teams shouldn't do the same. The Jets have lost their starter for multiple weeks and their back up for the season.
The Saints have lost Drew Brees due to injury and no one knows when he'll be back. Nick Foles is out for a large portion of the season leaving the Jaguars with their back up quarterback. The Colts also lost their starting quarterback Andrew Luck before the season after an unexpected retirement.
The point is that each of these teams' quarterbacks is looking at long recoveries and some will be waiting until next season to take the field again. So, these teams need to look forward and consider their options. However, giving the 31-year-old veteran quarterback a call may be the best option possible.
About the Contributors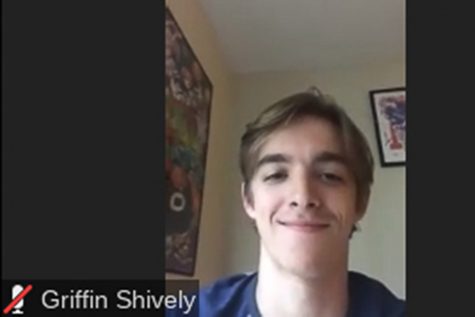 Griffin Shively, Photography Editor
My name is Griffin and I am a Senior at Dunbar. I joined Lamplighter as a Sophomore and I took a high interest in photography. For the past couple years...