Fantasy Football Tips: Week Two
Week 1 had a ton of surprises for fantasy, so here are some helpful tips to get a win in week 2.
Runningbacks
Don't start
Tevin Coleman got 7.6 points in his team's matchup against Tampa Bay and suffered a high ankle sprain. he is considered to be a game by game decision by the team and is currently listed as out for week 2. Even if this status is to change to a doubtful or a questionable tag a high ankle sprain is a serious injury and it will take a while for him to be back to 100%. If he plays in week 2 there will be a high chance of reinjury and he will probably be on a very limited pitch count. With this injury, owners shouldn't start Coleman.
Derrius Guice got 6.8 points in his team's matchup against the Eagles and suffered a knee injury. He is currently listed as doubtful for week 2 and if he plays he will have a very limited role in his teams week 2 matchup. He is coming off of a torn ACL that he suffered early last season and another early knee injury is cause for concern. Owners should definitely avoid starting Guice in week 2.
Devonta Freeman is the only player on this list that is healthy, but he is someone that fantasy owners should definitely sit him this week. The Falcons play the Eagles this week and the Eagles' d-line is stout. It's going to be hard for Freeman to run through the line, especially with him having a bad showing in the game against the Vikings in week 1, only putting up 4.1 points. with that bad of a showing and with him going against a better defense, owners should definitely sit him.
Sleepers
Rex Burkhead put up 13.5 in his team's matchup against the Steelers. He was the most dominant back in the New England backfield, in a scoring sense. The Patriots go to the Dolphins for week 2, a matchup that Tom Brady historically doesn't perform well at Miami, meaning that the running backs will be picking up the slack. Since Burkhead had the best week 1 performance he will probably be the back New England relies on through this matchup. He would definitely be a good pick up or a good option to start.
Malcolm Brown put up 17.3 points in his team's matchup against the Panthers. Brown is the second runningback for the Rams and with Todd Gurley's knee being in questionable shape still and the backfield being split Brown received a good amount of caries and found the end zone a few times. The Rams play the Saints in week 2, who have a good defense. they will most likely key on Gurley, which frees up Brown to have a more involved role in the offense. Owners looking for a pickup or have brown on their bench should definitely look at starting him.
Devin Singletary put up 14.8 points in his team's matchup against the Jets. He has cemented himself as the premier back in Buffalo and bore a good amount of the workload for the team. They face off against the New York Giants this week who have one of the worst defenses in the NFL. He should have another big game and perform just as good as he did last week if not better. If he is available owners should definitely pick him up and if an owner already has him he's a must-start this week.
Wide Receivers
Don't Start
Tyreek Hill only put up 4.1 points in his team's matchup against the Jaguars before leaving with an injury to his shoulder. It has been reported that Hill will require surgery on his shoulder and will be out for several weeks because of it. With this operation even if he comes back this season owners should be cautious about starting him and it may be best to just cut the receiver from fantasy rosters.
Tyler Boyd put up 14.3 in his team's matchup against the Seahawks. He didn't do badly this past week, but this week he'll most likely be defended by San Fransico's Richard Sherman. Sherman had an impressive showing against Tampa Bay and defended Mike Evens extremely well, holding him to 4.8 points, Evens is a more talented receiver than Boyd, so he should perform much worse than Evens did. Owners should definitely sit Boyd this week.
Any Jets Receiver should be on remain on every fantasy owner's bench this week. Quarterback Sam Darnold is out for the week and possibly multiple weeks with mono. Trevor Siemian is the team's back up and is not that proficient of a passer. Even though some Jets receivers had big games last week, like Jamison Crowder who scored 24.3 points, they will most likely be unable to repeat that because their starting quarterback is out and the back up is not capable. If any owners have any Jets receivers they should definitely sit them.
Sleepers
John Ross had a huge game against Seatle and scored 34.8 points. Even though San Fransisco has a stout defense Ross won't have the top corner on him because he's not the #1 receiver. This will free him up so that he can have more production. He holds the record for the NFL combine 40 yard dash time, so he is a good deep threat and should be able to pull away from defenders. If an owner is looking for a receiver that has some explosive potential this is the guy to start.
Larry Fitzgerald Had a good a game against the Lions, scoring 25.3 points. He should be able to do well this week against the Ravens. The Ravens don't have a good secondary and don't have a great pass rush. Kyler Murray had a good showing as well and if he continues to do as well as he did against the Lions. Fitzgerald should do great as long as Murray does well. Owners should definitely consider picking him up and if an owner already has him they should definitely start him.     
Danny Amendola had 16.4 points in his team's matchup against the Cardinals. The Lions face off against the Chargers this week, who didn't look good last week against the Colts from a defensive standpoint. He should have a big day even if the Chargers' defense shows back up this week. He isn't the #! so he'll be getting weaker coverage and he lines in the slot most of the time so he usually will be going against a linebacker or safety. Amendola is someone owners should look for and start for this week's matchup and he could be a very good player to have.
Quarterbacks
For quarterbacks, there are only going to pickups or sleepers listed. There won't be any do not starts, because there aren't many non-obvious guys to not start and if people shouldn't start them they're probably not on a roster.
Sleepers
Case Keenum was a huge surprise in week 1, scoring 27.2 points. He should have a good showing in week 2 as well with his team facing the Cowboys. The Cowboys' are a good team, but their secondary isn't that good. And with as good as their offense is the Red Skins could be playing from behind most of the game, meaning that Keenum is going to have to throw a lot more. Their running back, Derrius Guice, is also out for multiple weeks with a knee injury, so the passing game is going to be more prevalent for the Red Skins. If an owner is in need of a quarterback Keenum is definitely 1 of the best options out there. 
Gardner Minshew is now the starting quarterback in Jacksonville, with Nick Foles missing the remainder of the season with a broken collar bone. Even with not playing the whole game for week 1 he still scored 18.6 points. He should be able to keep up his production and do better because he'll be playing the whole game. They play the Titans this week and if the Titans play like they did against the Browns then Jacksonville will have to trow a lot to stay in the game or to try and come from behind. Minshew is a good pick up for anyone in need of a quarterback for this week and the remainder of the season.
Defense
For this section, there is only going to be one pick up listed because defenses are usually not many defenses that are set to go off each week and it's very hard to tell if a defense will be good.
Sleeper
San Francisco 49ers were amazing in week 1. They got 2 pic 6's and were what allowed their team to do as well as they did. This week they play the Bengals and they should be able to put a hurting on them this week. Unless an owner has a really good defense already the 49ers are a good move to pick up.
Kickers
This section is going to be just like defenses section because the outlook on a kicker is extremely difficult to tell.
Sleepers
Matt Prater had an impressive showing with 11 points in his team's week 1 matchup. His team faces off against the chargers this week so field goals could be a huge part of their game. If an owner is looking for a solid kicker for the week Prater is a good pick.
About the Contributors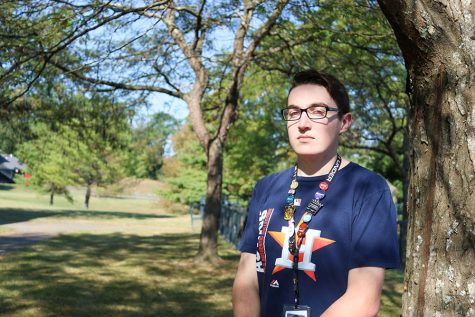 Mike Marshall, Sportswriting Editor
My name is Mike Marshall and this is my third year on the PLD Lamplighter staff. In my first year, I was a staff reporter and mostly kept up with schedules...