Don't Be Stupid Arizona
The Cardinals could be on the verge of making a move that rivals the stupidity of the trade made by the Minnesota Vikings with the Dallas Cowboys for Herschel Walker.
The Cardinals are thinking of trading away quarterback Josh Rosen and taking quarterback Kyler Murray in the Draft.
This past season was Rosen's rooky year and while the team didn't have a good season, Rosen was the 3rd best quarterback from his draft class. His stats compared to the other quarterbacks in his class were very close to the stats of Sam Darnold.
Rosen was also sacked more than any other rookie quarterback this past season and was the 7th most sacked quarterback in the league. If he had a better offensive line in front of him he probably would have had similar numbers to fellow rookie Baker Mayfield.
Murray is an undersized quarterback, at 5′ 10 1/8″, but was explosive in college. Former Arizona quarterback Carson Palmer said on an episode of The Herd that one of the key issues with Murray is his joints. He said that every quarterback in the NFL that has had a long career has thick joints and Murray doesn't.
Murray's stats in college are better than Rosen's, but Murray also had more people around him, with there being many more players projected highly in this year's draft from Oklahoma than were taken high from UCLA last year.
Murray's style has also shown to not translate well into the pros.
Players with similar styles are now no longer in the NFL, like Tim Tebow, or are now backups or sub-par starters, like Colt McCoy, Robert Griffin III, and Jameis Winston. The quarterback similar to Murray that is currently having success is Russell Wilson.
Rosen's style of game has shown to be more effective at translating to the pros. The pocket passing style has been shown to produce better quarterbacks who have longer careers.
The truth in all of this is that while Murray has better college stats and may be better at first, statistically he doesn't have the longevity that Rosen does.
About the Contributors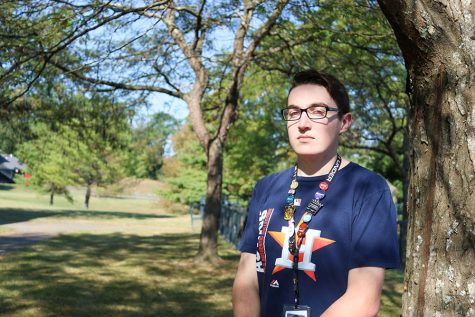 Mike Marshall, Sportswriting Editor
My name is Mike Marshall and this is my third year on the PLD Lamplighter staff. In my first year, I was a staff reporter and mostly kept up with schedules...