No Halloween Masks Allowed
Halloween masks are not allowed for people 12 and up in Lexington.
While many high school students have given up on the notion of going door to door getting candy from neighbors, some still have a desire to keep Halloween a playful and fun experience, while others feel they have outgrown the tradition.
"I'm staying home because I think that going out and asking for candy is silly, given that I don't even like candy that much," sophomore Ben Chen said. 
According to lexingtonky.gov, official trick-or-treating hours in Lexington are from 6 p.m. to 8 p.m. Trick-or-treaters are encouraged to stay in safe neighborhoods that they are familiar in. Several stores in the Fayette Mall will also be handing out sweets and other small toys.
There's also an ordinance that prevents those over the age of 12 from wearing masks.
According to section 14-12, anybody under the age of 12 who wears a mask or any disguise which can prevent police identification on public property will be penalized with charged with fines between $5 and $100, or be imprisoned between 10 and 50 days.
"I think it's a good law," said junior Jared Taylor. "People don't need to wear masks unless they're doing something wrong."
In October 2013, a man was arrested because he was wearing a batman mask at Fusion Tanning. The man bought it from Halloween Express, where most customers were not aware of this law. It was also brought to attention that the man in question had a history of mental health issues.
About the Contributors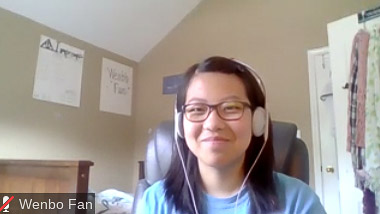 Wenbo Fan, Staff Reporter
My name is Wenbo Fan and this is my fourth year on Lamplighter. Since starting Lamplighter freshman year, I've learned that journalism can change the...