Traveling Lex: Third Street Stuff
Third Street Stuff is a local small business. It is a coffee shop, store and work of art rolled into one.
In recent years, coffee shops such as Panera and Starbucks have been popular meeting spots and studying locations for students and adults alike. They provide a calm atmosphere with good drinks and food to top it off. Although these shops are nice, they are not local and don't have the same vibe as smaller businesses.
Students looking for something fun and different to vamp up their studying time can visit Third Street Stuff & Coffee. Located downtown on the corner of Third and North Limestone streets, the shop is eclectic and funky.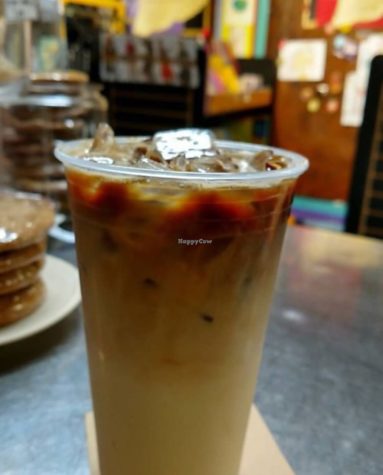 Upon arrival, you will notice the colorful decorations outlining the front of the building. The fluorescent colored walls are adorned with quotes such as "Be your own garden" or "There was another life that I might have had, but I am having this one." One can already see the initial draw to the shop as it is inviting and cheerful.
Once you enter the building, it only gets better. The walls are lined with colors and shapes; visitors are even invited to add to the chalkboard wall. There are products that you never knew you needed such as drawing prompts and political socks. In the entryway, there are also numerous board games that people can play. There is also a community bulletin board for flyers advertising cool events around the community.
Most importantly, though, are the drinks and food itself. Third Street has an abundance of choices, not to mention the flavors of the month featured in chalk in front of the cash register. Oftentimes these flavors revolve around a theme such as Black History Month and Star Wars.
For non-coffee drinkers, there are plenty of options to choose from. Third Street features many varieties of cream sodas and teas on their extensive menu. Being a tea drinker, I only have the best of things to say about their tea and the London Fog is my personal favorite.
Food is featured in a glass case, available for all customers to gaze upon. The shop makes items various breads, muffins and cakes as well as lunch items such as bagels and sandwiches.
Third Street is a heartwarming local business, home to coffee and every color of the rainbow. This shop is sure to please the average student looking for a new place to study and will always be a unique, welcoming place to go when all you need is a cup of coffee.
About the Contributors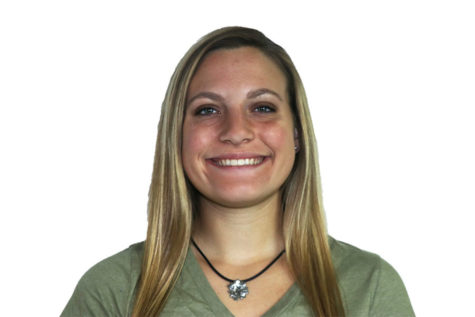 Peyton Humphreys, Staff Reporter
Peyton is a senior and this is her first year on staff. She loves pugs more than she loves herself.