How COVID-19 is Affecting Local Businesses
Since the strike of the novel Coronavirus Lexington businesses are feeling the trouble in a decrease in sales.
In the midst of the Coronavirus outbreak, Governor Andy Beshear has now closed all non-life sustaining businesses from in-person traffic. This currently includes restaurants, gyms, and other in-person services.
This has presented many difficulties for people who are self-employed or work in these industries.
"The biggest challenge that I've had to face is the fact that it isn't safe for me to do hair right now…something I've had to overcome is that money comes and goes, family, friends and my amazing clients don't," stylist Kate Borntraeger said.
"I have been keeping in touch with all of my guests. I'm also showing my support alongside them by not coloring my hair until this is all over. Roots can wait, and I'll be there to touch them up when I can be in the salon again," she said.
Setting new regulations and rules are becoming very common during this unprecedented time.
Sophomore Menna Shakir is employed at Panera Bread, but due to the coronavirus, she and other register and dine-in employees will be placed on a temporary furlough (a paid leave of absence), since their positions are not in the drive-thru.
Other restaurants are facing similar problems.
"We were forced to close one of our three locations, including the one inside the Fayette Mall Food Court," the owner of  Lexington's Moe's Southwest Grill Neil Griffeth said. "We tried to make room for the employees at the other locations. Every restaurant in the world tries to ensure their labor costs never go above 25% of their total sales…we probably have about a third of the employees who are not working."
"We fully plan to bring every one of them back on when the sales can justify it…it's a tough situation, but by reducing the number of shifts allows us to 'weather the storm' and make it to the point where we can bring back every single person we once had."
But for some, this outbreak has created a surplus of sales.
According to the Courier-Journal, Papa John's, a Louisville-based pizza company, is looking to hire 20,000 new staff members in order to keep up with the demand nationwide.
On March 27 Mayor Linda Gorton announced that all city golf courses, parks, and natural areas will be closed in order to reduce the possible exposure of COVID-19.
Golf courses were not the only businesses that were still open, real estate companies continue to be considered an essential business.
"The real estate market is not dead…for over the past month when things got difficult, we have continued to take in new listings and in every one of our markets we are continuing to sale houses," realtor Brad Devries said in a video addressing the public.
"Through the month of March, we have sold more than we did last March and that continues up to today."
Local businesses deeply affect the local economy. Through this pandemic, local economies have certainly been tested.

For many businesses, this is an unimaginable all-time low, while others have not been affected or are seeing an influx of profit.
In order to combat the loss of profit, Governor Beshear announced on March 25 that unemployment is available for individuals who are self-employed and/or independent contractors who would otherwise have been ineligible to receive benefits. 
About the Contributors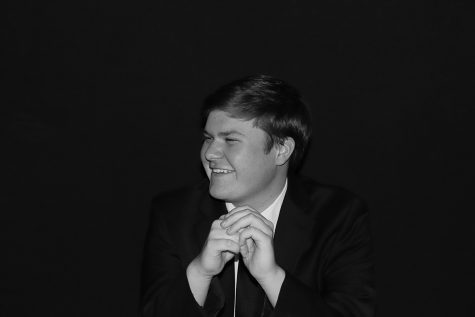 Logan Justice, Editor-in-Chief
Hi, my name is Logan Justice and this year one of the four Editors-in-Chief. This is my third year being part of PLD Lamplighter and I am a senior. I have...