Being Chinese During the COVID-19 Outbreak
As a Chinese high school student in Kentucky, I have to admit that I am frightened about how people will treat me if the outbreak isn't contained.
When I was born, the world was in a state of panic and hysteria over the 2003 SARS outbreak–I was born into a correlation between China and infectious disease.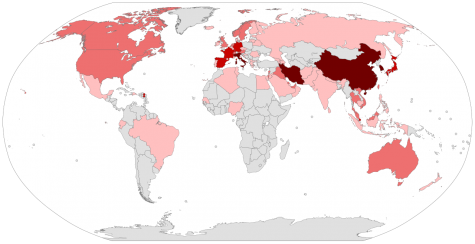 According to the CDC, COVID-19 is caused by a virus much like SARS. Typically, coronaviruses cause patients to get common colds, but certain strains cause more severe symptoms that can be fatal.

As an increasing number of cases were being reported across the world in 2003, the Centers for Disease Control and Prevention issued global health alerts as it spread at an alarming rate.
At that time, I was obviously much too young to understand the bias that people developed against Chinese people. My relatives, however, tell me stories about racial discrimination during the SARS outbreak. According to the Human Rights Campaign, racism excludes people from society by sending a message that they aren't welcome. And that's what many Chinese people felt at that time.
All my life, I've heard anecdotes about their feelings of alienation and shame as well as the dehumanization that they felt. They were seen as "carriers of a virus" and no longer as regular people. For instance, my parents described the dirty looks they often got as if they were infected simply because they were Chinese.

And they weren't the only ones.
During a grocery shopping trip, a group of boys took one look at my friend and her family and then ran away frightened.
"
I may laugh at coronavirus jokes, but in reality, I'm worried about my family."
Now, 17 years later, we are in the midst of another global outbreak, and I am frightened about the return of the biases against the Chinese. Of course, first and foremost I am concerned about my relatives in China; in fact, my parents mailed face masks to my relatives in China because it's hard to find high-quality face masks there, but I have to admit that I am also worried about how I'm going to be treated if things get worse. 
I never really thought about it before, but I recently learned about something called casual racism. It can marginalize, denigrate or humiliate those who experience it. Even if the conduct isn't motivated by hate or malice–and I believe that none of my friends who have made jokes actually intended to hurt me–this type of behavior is considered a micro-aggression.
Already, I've had to deal with a barrage of jokes. I laughed along with my friends when they shared memes or other jokes about the coronavirus on social media. I have laughed along when they made jokes in front of me; however, I don't find jokes about coronavirus to be funny at all. A quickly spreading disease such as this carries no humor.
I only laugh because it already feels like everyone else is laughing at me. So I brush it off and hide the fact that their jokes make me uncomfortable.
If COVID-19 turns out to be similar to the 2003 SARS outbreak, though I laugh now, I am worried for my family and I am fearful of how I will be treated differently.
About the Contributors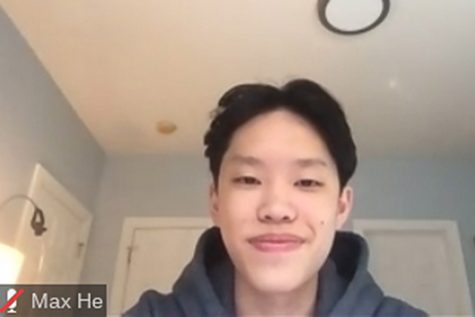 Max He, Staff Reporter
Hi! I'm Max and I'm a senior in the Math Science Technology program at Dunbar and this is my second year as a staff reporter for Lamplighter. I mostly...