KDE Issues Precautions to Stop Spread of Coronavirus
A question on a lot of Kentuckians' minds is whether or not KDE will decide to close schools.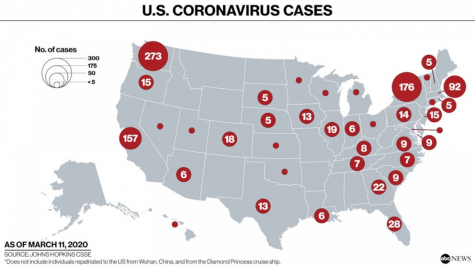 Since eight Kentuckians have been identified as carriers of the 2019 Novel Coronavirus (COVID-19), the Kentucky Department of Education has issued guidelines for schools. In addition, the Kentucky Department for Public Health released a document that indicated their response to the COVID-19 situation.
On its web site, KDPH stated "Our State Health Operations Center is operating at Level 1, its highest activation level," and they list the current risk for COVID-19 to people in Kentucky as "low." However, the CDC states that symptoms of the virus can show up between 2 to 14 days after exposure, so the likelihood of spreading the virus is higher since people may not know they have it.
Gov. Beshear declared a state of emergency for Kentucky on March 6. Mayor Linda Gorton also declared a state of emergency for Lexington. Her response included information regarding precautions for schools and universities in Lexington.
As far as specifics about how FCPS will handle the outbreak, Mayor Gorton referred the public to the FCPS page about Coronavirus in her response.
On March 7, Gov. Beshear said that schools will be closed in Harrison County and that nursing homes had been advised to stop accepting visitors.
This has made families nervous about their students being exposed to the virus at school and potentially bringing the virus home. The FCPS Facebook page has many comments and questions about what the district plans to do to curb exposure.
Interim Education Commissioner Kevin Brown said there is much anxiety among public school families — students, educators, and staff members alike — about the potential for an outbreak of in Kentucky schools.
One private school has already closed. In an email sent on March 8 to the parents of Christ the King students, Principal Paula Smith explained that a student's parent treated a patient who was diagnosed with COVID-19. The school was closed on March 9.
In the case of public schools, the Kentucky Department for Public Health can close schools when they determine that overall public health would be affected," Brown said. But the decisions lie with the districts. He also said that all districts should have "flu plans" based on guidance from the Kentucky Department of Education which provides guidance on when schools should close.
In Kentucky's second-largest district, Fayette County Public Schools, officials are prepared to shut down if need be, district spokeswoman Lisa Deffendall said. Superintendent Manny Caulk reiterated that the district will continue to keep families informed.
"We will keep staff, families, and community updated on this rapidly evolving incident," he said, urging people to stay calm.
"
It is important that we are guided by facts and not fear during this time.
— Tyler Murphy
FCPS Board Member Tyler Murphy tweeted, "It is important that we are guided by facts and not fear during this time. Our schools provide vital social services to many of our families and will try to continue to do so."
FCPS schools have already closed for two days, on Feb. 6 and 7, because flu and other illnesses were spreading. But the coronavirus is different than the flu. According to NBC New York, the flu's annual return can't be stopped because it's already so embedded in the population, but there is still a chance COVID-19 cases can be limited or spread slowed while treatments are developed.
"As with any potential threat to the health, safety, and well-being of our students and staff, Fayette County Public Schools works closely with community partners to take appropriate precautions," Deffendall said in an interview with the Herald-Leader. "In the case of the coronavirus, we have been in contact with public health agencies and city officials to review existing pandemic plans and discuss modifications necessary. The district monitors health issues closely, and just as we did in early February, is prepared to close to prevent the spread of illness and to provide time for deep cleaning."
Along with possible school cancellations, there is a growing concern among students regarding how COVID-19 will affect school trips.
"
(Fayette County Public Schools) will be canceling all out-of-state and international travel for students and staff until further notice.
— Manny Caulk
FCPS Superintendent Manny Caulk sent out a statement on March 11 saying that "(Fayette County Public Schools) will be canceling all out-of-state and international travel for students and staff until further notice."
Also on March 11, the University of Kentucky announced that it would be canceling all in-person classes through April 3. This is following other state colleges and universities such as Berea College which announced on March 10 that it was canceling all courses for the remainder of the semester. Other schools like the University of Louisville and Western Kentucky University have extended their spring break due to the virus.
But as of March 11, Caulk stated the Lexington-Fayette County Health Department says there isn't a health risk for our schools. They don't recommend school closures at this time, but Caulk is in communication with the Lexington Health Department multiple times a day.
"The most important thing we can do is to help one another stay calm and take measured steps to keep our community healthy," said Caulk. "We cannot stress often enough the importance of good hand washing and staying home when you are sick."
In a letter to families, he explained the preventative measures the school system will take to curb the spread of COVID-19 including more staff available for cleaning, more frequent cleanings and new restrictions on when library books can go back on shelves. He also stated that FCPS will be cleaning high traffic touch items such as doorknobs, water fountains, and computers as well as disinfecting school buses daily.
The most up-to-date information about COVID-19 is available from the Centers for Disease Control & Prevention and the Lexington-Fayette County Health Department. The health department has established a COVID-19 hotline at (859) 899-2222 and is accepting written questions at [email protected].
About the Contributors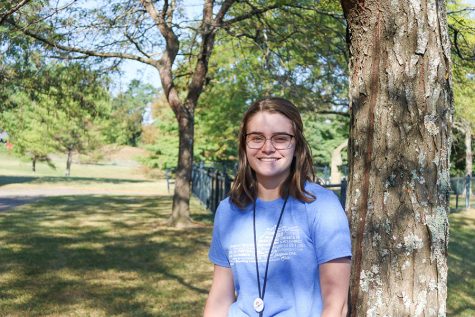 Kennedy Gayheart, Editor-in-Chief
My name is Kennedy Gayheart and I am one of the Editor-in-Chiefs for the 2019-2020 school year. I work closely with our weekly broadcast, WPLD. Last year,...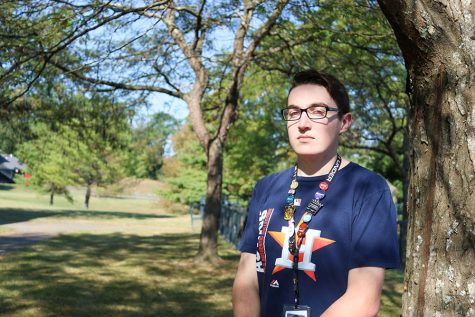 Mike Marshall, Sportswriting Editor
My name is Mike Marshall and this is my third year on the PLD Lamplighter staff. In my first year, I was a staff reporter and mostly kept up with schedules...