The Inside Scoop on Lamplighter
Throughout Dunbar, students watch the weekly WPLD broadcasts every Monday. What many do not see is all the work that goes into making a multimedia news organization function.
Lamplighter is a student-run organization which produces weekly broadcasts, articles, photos and the Torch podcast at Dunbar.
Among its many awards, Lamplighter won the NSPA Multimedia Feature Story of the Year award in 2015, and placed third in the NSPA Feature Photo of the Year competition. It was also named an NSPA All-American site in 2016 with five marks of distinction and a CSPA gold medalist in 2016, 2017 and 2018.
Students on the Lamplighter staff must enroll in at least one class period of Broadcast Journalism which is offered on both A and B days, and can be taken simultaneously.
"The [amount of] work depends on the student and their drive. It's an incredibly student-led program in which you can hang around others who can teach you how to edit videos, record or write," staff reporter Rebecca Chapman said.
Lamplighter offers leadership opportunities for students who can rise to the position of Editor-in-Chief or section editor. In order to be on the editorial board, students must be in both A and B day classes. 
This year's editors-in-chief are seniors Abby Hendren and Sharon Chen, who are responsible for starting class, entering Lamplighter in competitions and ensuring that the organization runs smoothly. 
SeniorJulia Radhakrishnan is the current writing editor. She helps write, publish and review articles.  Radhakrishnan said, "I really enjoy being writing editor because I get to help my team learn how to write in a journalistic style and I get to see their skills develop over the year."
Sports editor and senior Kaden Gaylord has published over 25 sports-related news articles for Dunbar. He attends games and reports on Dunbar athletics.
Business Manager Olivia Turner is in charge of budgeting and fundraising, however, she is also in charge of the Student Athlete of the Week segment.
"I just started this new position this semester and I'm excited to be making a difference and providing more for the Lamplighter community. I really love this program and all that it offers," Turner said.
As photography editor, senior Remy Milburn teaches students how to take pictures and watermark and caption them. She and her team take photos at games and other school-related and student-led events.
Senior Katherine Lin manages the Lamplighter Snapchat, Twitter, Instagram and Facebook as the social media editor. She informs Dunbar students of upcoming events and news.
Seniors Rohan Palla and Cristina Thorson are the broadcast editors. They edit and review segments for the weekly WPLD broadcasts as well as film anchors.
"My role as an editor has given me the opportunity to be part of something that matters in the school, editing the broadcast each week, it's like once I'm done, this is something that'll be used in the school to provide information, to help other students realize the opportunities out there and to share the many individual stories traveling Dunbar. It feels great to be a part of all that," Palla said.
The segments of the WPLD broadcast are created by Maestro teams and the Geek Squad team. Senior Edith Cruz is the Leader of Maestro and is responsible for making sure that the system is working. She is also completing season three of the TORCH podcast.
Senior Mercedes Adams is in charge of human resources and plans staff events such as movie night. She is also a Maestro team leader.
Senior Yousef Agoub started the school year as a staff reporter. However, several months into the year he rose to fulfill the position of online editor as well as becoming a maestro team leader.
Senior Santiago Duque is also a maestro team leader.
Any student not on the editorial board is a staff reporter. 
"I am currently a staff member on Lamplighter; I do a little bit of everything. I write, photograph and do various filming for our crew. Lamplighter is like a doorway to many opportunities that can enrich you as a person. I, myself, have become more open and confident with both myself and others in ways I couldn't before," sophomore Emily Hacker said.
About the Contributors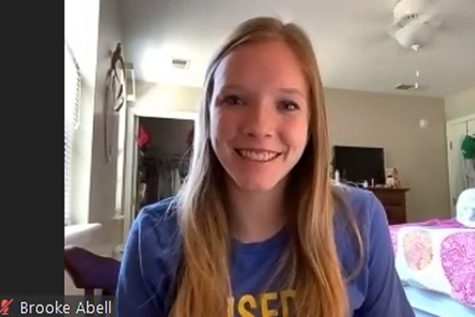 Brooke Abell, Writing Editor In Chief
My name is Brooke and this is my 4th year on staff. I am one of the writing editors in chief this year.

Ever since my freshman year in the program,...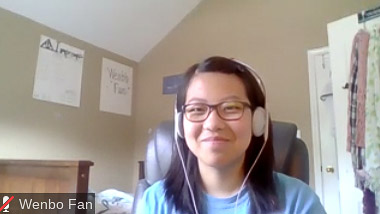 Wenbo Fan, Staff Reporter
My name is Wenbo Fan and this is my fourth year on Lamplighter. Since starting Lamplighter freshman year, I've learned that journalism can change the...