How Students Feel about an In-Person Return
Amid speculation about when schools will be able to reopen, many students say they are more than ready to follow COVID-19 guidelines.
On Nov. 9, Dunbar students received an email from Mrs. Rains asking them to register for in-person or virtual learning next semester. Just days later, Superintendent Manny Caulk sent an email suggesting that FCPS schools would not reopen if Fayette County remains in the red zone. And last week, Gov. Andy Beshear imposed new restrictions, closing both public and private schools until at least next semester.
Rumors have been circulating for months about whether and when students will return to school, and the situation remains uncertain.  Many students believe that as much as they want to go back in January, that may not be able to happen. 
"I think the date to go back in will get pushed back again," junior Lizzie Spedding said. 
Many families plan to travel or visit family during the winter holidays, which will likely increase the spread of COVID-19, as well as influenza.
On top of that, FCPS plans to start with a full five days of in-person school instead of a hybrid model. Because of this, students will regularly be in contact with possibly over a thousand students, which could raise the risk of contracting the flu, a cold, and COVID-19. 
Many students have mixed feelings about how their grades will look once they start in person. In NTI, teachers often encourage students to use their notes and online resources during tests and quizzes, which isn't usually something teachers typically allow in-person. Because some students have adjusted to relying on their notes for summative grades, it may be difficult to go back to not using notes for these assignments. 
"My grades will definitely be worse," Spedding said. "I get to use notes on tests and hopefully teachers will allow us to continue using them since most of us are used to having them, but if they don't then it's going to be hard to get back on the track of not using my notes."
Many are excited to see their friends and reconnect with people they haven't seen in months. But students also worry about how they will interact with friends while staying socially distanced.  
"Having these rules takes me back to middle school when we had to stand in a single file line to get around school, which I'm not a big fan of," sophomore Emori Thompson said. "But we all have to make accommodations if we want to go back and keep people safe."
Although they know it will be difficult, most students are more than willing to follow these guidelines.
"I am so ready to go back in person for school," junior Ella Bryant said, "and even though we will have to deal with a lot of change, I am more than ready to put in that effort in order for me to learn with my teachers in person."
About the Contributors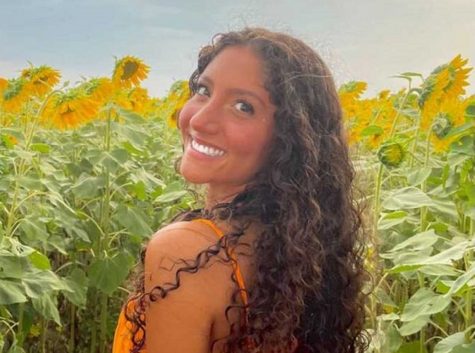 Vanessa Alonso, Staff Reporter
I am a Senior this year at Dunbar, this is going to be my third year on Lamplighter as a  Staff Reporter. I most enjoy being behind the camera doing photography...