Driver in Serious Condition after Daytona 500 Crash
On the final lap of the grueling two-day event, #6 Ryan Newman was involved in a fiery crash.
The annual Daytona 500 is widely known for intense speeds and frequent crashes, and the 2020 race was no exception. After a short rain-delay, it continued as a typical race until a 19-car pileup in the final stages sent 42-year-old Ryan Newman to the hospital with serious injuries.
Near the end of the first stage, driver William Bryon hit the inside wall bringing out caution flags in lap 59. Once the caution was cleared, driver Chase Elliott took the lead and won the first stage. 
After holding a spot in the top 10 throughout the race, Denny Hamlin was able to take the second stage. 
Shortly after stage three began, Truex Jr. struck a gas can on pit road causing him to be delayed.
"
That's the worst crash I've ever seen and is reminding a lot of us fans of February 2001."
— Adam Edelen
That's when the race turned from typical to potentially deadly.
Near the end of the race, a multi-car crash was initiated when Joey Logano, who was making a push behind Aric Almirola, bumped the rear of his car. Almirola then bumped into Brad Keselowski who spun out into the outer wall which in turn caused multiple other drivers in the field to collide.
During the final stretch of the race, drivers were getting more cutthroat as they approached the finish line. The leader at the time, Ryan Newman, was bumped into the outer wall by Ryan Blaney at nearly 190 miles an hour.
Newman's car flipped and landed on his roof while spinning out. Just seconds later, Corey Lajoie collided with the driver's side of Newman's car, causing him to go airborne. As he skidded down the track, Newman's car began leaking gasoline and spewing flames with him still inside.
As the safety team struggled to get Newman out of his vehicle, announcers were at a loss for words and the media was instructed to leave the pit while the emergency team made an effort to keep his body out of public view with black protective screens.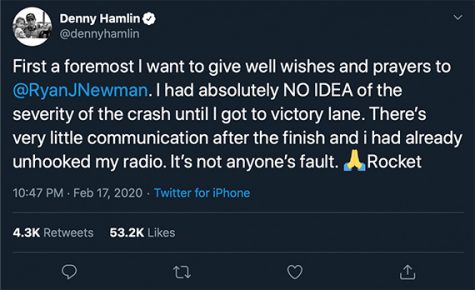 While this was happening, Denny Hamlin was able to take the lead to win his second consecutive Daytona 500 title. As Hamlin began celebrating with his team's owner, Joe Gibbs, emergency vehicles and track safety sped to Newman's aid.
Both Hamlin and Gibbs say that they had no idea of the seriousness of Newman's injuries.
"So, I say to everybody out there, some people may have saw [sic] us and said, 'those guys are celebrating when there's a serious issue going on.'" Gibbs said. "So I apologize to everybody, but we really didn't know."
Hamlin later tweeted an apology saying that he didn't know what was going on because he had unplugged his radio after he finished the race. 
Hamlin also told ESPN that "the finish, the history, that's all great. One day it will all sink in. But right now all I'm thinking about is Ryan Newman."
Newman was evacuated and rushed to Daytona's Halifax Medical Center–the same hospital where NASCAR driver Dale Earnhardt Sr. died after a fatal crash on the last lap of the 2001 Daytona 500.
Many fans drew comparisons to the two drivers especially as there has not been a fatality in NASCAR's elite Cup Series since Earnhardt died.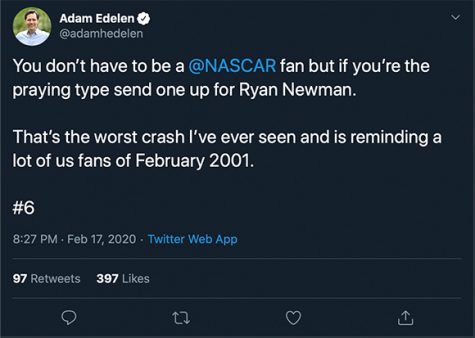 Former Kentucky auditor Adam Edelen tweeted that Newman's wreck reminded him of Earnhardt's fatal crash back in 2001. "You don't have to be a NASCAR fan, but if you're the praying type, send one up for Ryan Newman," he tweeted.
"That's the worst crash I've ever seen and is reminding a lot of us fans of February 2001."
Within an hour, "Praying for Newman" began trending on Twitter, and he quickly gained support from fans around the country, including from President Donald Trump who tweeted that he was "praying for Ryan Newman, a great and brave NASCAR driver!"
NASCAR released a statement nearly two hours after the crash promising to release information as it became available.
"Ryan Newman is being treated at Halifax Medical Center. He is in serious condition, but doctors have indicated his injuries are not life-threatening."
Ryan Blaney, who came in second place, was noticeably shaken up after the accident. He explained that he was trying to push Newman, his Ford teammate, to the finish line when their bumpers got hooked. He told the media repeatedly that spinning Newman was completely unintentional. 
Joe Gibbs issued an apology to fans for the celebration explaining that their team didn't understand the severity of the crash.
Steve Newmark, president of Roush Fenway Racing, tweeted that he hoped fans would "respect the privacy of Ryan and his family during this time."
As of 5 p.m. on Feb. 18, Newman is reportedly awake and speaking with family and doctors.
According to Roush Fenway's website, Ryan and his family have "expressed their appreciation for the concern and heartfelt messages from across the country. They are grateful for the unwavering support of the NASCAR community and beyond."
As of Wednesday Feb. 19, Newman was released from the hospital and was seen walking out hand in hand with his two daughters.
About the Contributors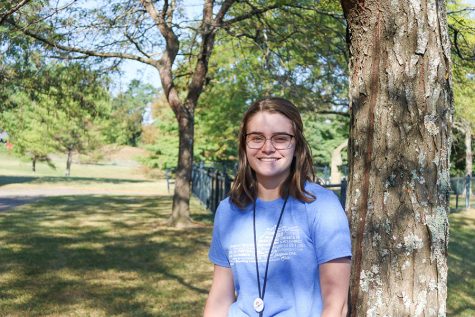 Kennedy Gayheart, Editor-in-Chief
My name is Kennedy Gayheart and I am one of the Editor-in-Chiefs for the 2019-2020 school year. I work closely with our weekly broadcast, WPLD. Last year,...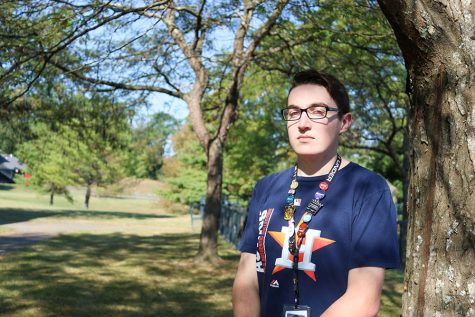 Mike Marshall, Sportswriting Editor
My name is Mike Marshall and this is my third year on the PLD Lamplighter staff. In my first year, I was a staff reporter and mostly kept up with schedules...