Hollingsworth's hot hand sends top-ranked Dunbar to the Elite 8
Bulldogs to face-off with an athletic Bowling Green team on Friday.
LEXINGTON, Ky. – Ice in his veins.
Junior star Taveion Hollingsworth was exceptional on Wednesday night as newly #1 Dunbar (30-6)battled #5 Mercer County (33-2) to a 58-55 victory for a bid to the Elite 8 for the first time since 1994. He totaled 32 points on 12-24 shooting, including 3/5 from behind the arc. While poster-boys Jordan Lewis and Darius Williams combined for 5 points on a skimpy 2-15 shooting, senior Jordan Brown knew he had to step up.
"
I wasn't trying to over-do anything; I just took my shots, and converted when I was open"
— Jordan Brown
"I wasn't trying to over-do anything; I just took my shots, and converted when I was open," said Brown on his momentum shifting 8 points. "It was important for me to have an impact offensively and defensively because we had key players in foul trouble."
Justin Kelley, on the other hand, the Swiss army knife of the team, was also critical in the win as he totaled nine points and six rebounds, in addition to a late game forced turnover with 5.6 seconds left. "When your main scorers aren't hitting their shots, somebody else has to step up," remarked Kelley on Lewis and Williams poor shooting display.
It was neck and neck pretty much all night, and this trend continued into the fourth quarter. The two teams were trading buckets back and forth with multiple lead changes. Emotions were running high, and it almost seemed like all was lost when Dunbar went down by three with around 50 seconds left in the fourth quarter.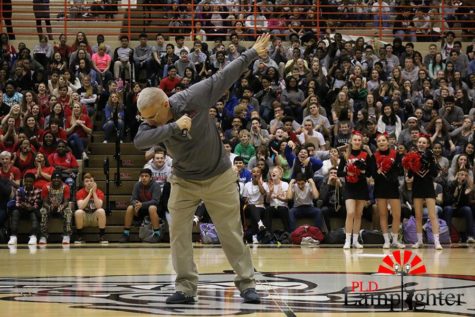 But when it mattered most, Jordan Brown provided the spark with a 3 pointer to even the teams, and provided the Bulldogs with the needed momentum into the final stretch.
With Dunbar up by one after a sequence of plays, Mercer was in-bounding the ball out of the huddle. Once the ball entered play, it was in the hands of crafty guard Will Hager, who attempted to feed the corner 3. Before he could get the ball off, Kelley came up with what seemed to be one of the most important forced turnovers of the game.
The Titans were in full-court pressure after the turnover, and Dunbar moved the ball around to Hollingsworth. Hollingsworth went to the line and converted his two free-throws to basically seal the game for the Bulldogs. This extended their hot-streak to eight games.
Mercer County's sophomore star Trevon Faulkner finished with 16 points. Senior Will Hager led Mercer County with 22 points on 9-for-12 shooting, pounding in the paint all night.
The man of the night [Hollingsworth] was proud of his team and is excited to go to the elite 8. "Man it feels great. I had to shake off the jitters, but you know my teammates weren't having a good game, so I had to step up." 32 points and a game closing pair of free throws. Not too shabby.
"He kind of has the green light, if you know what I mean," Dunbar Coach Scott Chalk said of Hollingsworth. " … He's a closer, he's a finisher."
At the Pep Rally on Tuesday, Coach Chalk said that we were going to make the Titans "abort mission." We did just that. Furthermore, when Chalk said, "Tomorrow you get to go to Rupp Arena and act like it's YOUR PLACE," the Dawg Pound had no problem carrying out orders. What is traditionally called the eRUPPtion zone for UK students at home basketball games, the section turned into "PuppArena" as the students poured in from top to bottom in support.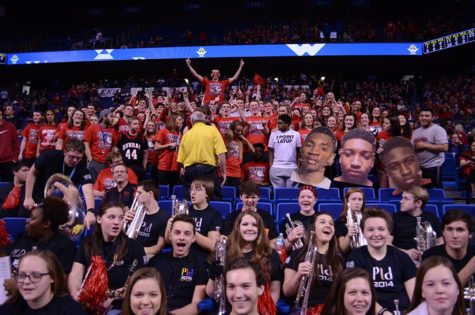 Throughout the season, Dunbar constructed a rigorous schedule that included a variety of top 25 teams so it could give the Bulldogs vital experience down the stretch.
"That was our theme this year, to play somebody good every night if we could, so that we could have an opportunity to be ready for big games whenever they came," Chalk said.
Dunbar will play Bowling Green in the quarterfinals at 1:30 p.m. Friday. You can purchase these tickets on ticketmaster or at Rupp Arena on Friday (general admission costs $18). Students who turn in their permission slip during first block tomorrow will be excused from school starting at 11:30.
Lamplighter Offensive Player of the Game: Taveion Hollingsworth (Jr.) 32 points, Paul Dunbar
Lamplighter Defensive Player of the Game: Justin Kelley (Sr.), 9 points, 6 rebounds Paul Dunbar
Lamplighter Game Changer: Jordan Brown (Sr.)
(Players as voted on by Lamplighter staff.)
---
Paul Laurence Dunbar 58,  Mercer County 55
#1 Lexington Dunbar (30-6) — Kelley 9, Williams 2, Brown 4, Lewis 3, Hollingsworth 32, Brown 8.
#5 Mercer Co. (33-2) — James 8, Faulkner 16, Hager 22, Mink 6, Souder 3.
Dunbar: 15 8 12 23 — 58
Mercer Co: 9 11 19 16 — 55
About the Contributors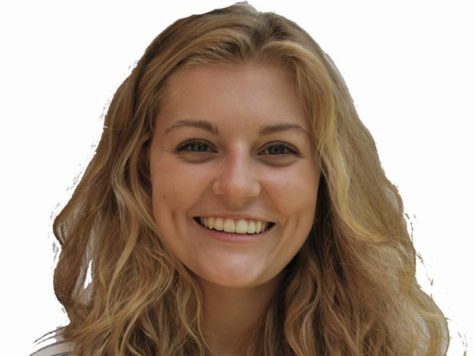 Sydney Carter, Photography Editor