PLD Boys' Basketball Gearing Up for a Great Season
The boys' basketball team this year is starting off with some great promise.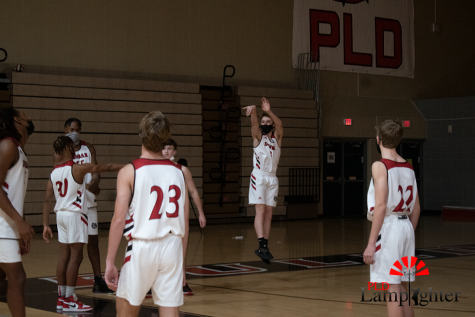 The boys' basketball season is quickly approaching and they look to improve from last year's performance under a new head coach Murray Garvin.
Coach Garvin, a Pikeville native, was previously the head coach at South Carolina State University before coming to Dunbar. He was the head coach there from 2013-2021.
He will have big shoes to fill after the departure of former coach Scott Chalk, who won a state championship at Dunbar in 2016 and led the Bulldogs to a 43rd district championship last year.
Although Dunbar will have lost their leading scorer from last year, Tim Hall, they will still have 4 of the 5 starters returning. There is no doubt that Coach Garvin won't have a shortage of talent this upcoming season.
"The motto for our season is 'Together We Win,'" he said. "I always expect us to play smart, play hard, and play together."
The team will be greatly aided by the return of star junior point guard Nick Spalding who averaged 16.7 points per game last year.
"On any given night, there can be multiple people on our team that can lead us in scoring," Coach Garvin said.
Senior center Lionel Kumwimba will also look to anchor the team in the post this season. He averaged 6.9 rebounds per game last season.
Junior guard Max Van Dyke will also be returning for the Bulldogs this season. He led the team in three-point shooting and free throw percentage last season. Last season, his three-point percentage was 42.4% and he shot 91.3% from the line.
"One of our major strengths is our three-point shooting ability. When you come to see our games one of the things you are going to be able to see is that we have a lot of guys that can drain three-point shots," said Garvin.
District rival Lexington Catholic has lost Mr. Basketball, Ben Johnson, to graduation last year which could help the Bulldogs in the district play.
The team will also be grateful to be able to have the Dog Pound back this season after having a limited number of fans last season due to KHSAA COVID-19 regulations.
The team is also offering a season pass to fans who would like to purchase them. The team has 10 home games scheduled this season and the season pass will cost $30. It will cost students $5 per game to get in if they choose to not buy a season pass.
The team will kick off the season with a home game against Bryan Station on Nov. 30.