Cano's Four Goals Propel Bulldogs to State
The Dunbar boys' soccer team faced off against the Elizabethtown Panthers on Oct. 27 to play for a right to make it to the state championship game. 
The Bulldogs ran away with the game early on. Within the first 14 minutes of the game, they led the Panthers 3-0.
All three goals were scored by the star senior forward Isaac Cano. This means that he had had a hat trick within the first 14 minutes of the game. The Bulldogs went on to win by a score of 4-0. Isaac Cano also scored the final goal of the game.
It was Elizabethtown's first loss since Sept. 4 when they lost to Marshall County by a score of 5-2.
During the game, the Elizabethtown student section taunted Cano thoroughly. However, Cano silenced them swiftly. When he scored the goals, he ran over to around where the Elizabethtown student section was and shushed them
Cano truly is a nightmare for opposing defenses. He is arguably the best soccer player in the state of Kentucky.
He has scored a team-leading 33 goals so far this season and has powered his team to the state championship game.
The Bulldogs also had 5 goalkeeper saves throughout the course of the game. John Sader had 5 and David Betancourt had 1.
With the win, the Bulldogs improved their record for this year to 21-3-2.
Now the Bulldogs will go on to play in the state championship game on Oct. 30 against Covington Catholic. It is the Bulldogs' first state championship game appearance since 2013. If they win, it will be their fifth boys' soccer state title.
Covington Catholic had a much more modest road to the state championship game. They beat Daviess County by a score of 1-0 in their semi-final game. They will enter the game with a record of 14-8-5.
Coach James Wray is in his second year with the Bulldogs and he has been very successful so far in his tenure. His team went undefeated in the regular season last year but lost in the first round of the state tournament.
Going into the state championship game, Wray will look to capture his first-ever state title as a head coach.
About the Contributors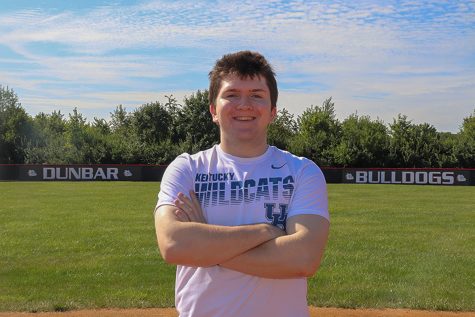 Jacob Hayes, Sports Writing Editor
Hi, my name is Jacob Hayes and this year I am a senior. This is my second year being part of PLD Lamplighter and I am our Sports Writing Editor. As time...