COVID-19 and the NFL
Every year, there are always narratives going on in the NFL. This year's narratives might have been topics such as how Tom Brady might do down in Tampa Bay, will the 49ers be able to get back to the Superbowl or is Patrick Mahomes going to keep winning super bowls?
Instead, those lighthearted stories have taken a backseat to a story far more dangerous, COVID-19.
There was a point in time when life was put on pause due to corona and sports weren't even in the question. But due to the success that the NBA and MLS have had with their seasons continuing during the pandemic, the thought of football had started to creep back into people's minds.
Now we are in week 8 of the regular season and the NFL has only had a couple of outbreaks throughout with teams such as the Tennessee Titans, New England Patriots, San Francisco 49ers, Oakland Raiders, and the Baltimore Ravens to name a few.
These cases have occurred from as early as a training camp to the current date. The NFL has said in public statements that they are taking precautions to protect their players and staff from contracting COVID-19, but what exactly are these precautionary measures.
Obviously, there are always basic rules such as keeping your distance and wearing masks, but with billions of dollars on the table there is no room for mistakes. Measures that are being taken are testing every day, wrist devices that show who you may have come in close contact with, the ability to put players on a COVID-19 reserve list, cancellation of games if an excessive amount of covid cases, opt-outs for players that would allow them to not play for no punishment, no more jersey swaps after the game, little to no fans at the stadium and some teams being creative such as the Carolina Panthers using a Covid killing robot. Some previous precautions that were taken include lack of preseason play and very limited practice.
To people that may not play sports, this may not seem like a big idea, but to athletes of any kind, they know this can be detrimental to them and their health. And this dip in player health has been obvious since week 1. The 2020-21 season has been more injury-riddled than any other season to date.
This year we have seen an array of star players such as Saquon Barkley, Dak Prescott, Marlon Mack, Odell Beckham Jr, Christian McCaffrey, and reigning defensive rookie of the year Nick Bosa have season-ending injuries and possibly career-ending. These injuries can be detrimental for players to get that next contract. We have seen this now firsthand with Dak Prescott when he was playing the best football and was guaranteed to get 35 million this offseason until a gruesome injury ruined his season and possibly his career.
Another measure taken by the NFL has been the delaying of games and bye weeks being pushed up. This has led to players and also fans being upset due to the almost lack of care that the NFL has shown. However, week 7 was the first week in a long time where almost everything went right, and hopefully, it continues to go that way. But for now, the main opponent to beat is the pandemic.
About the Contributors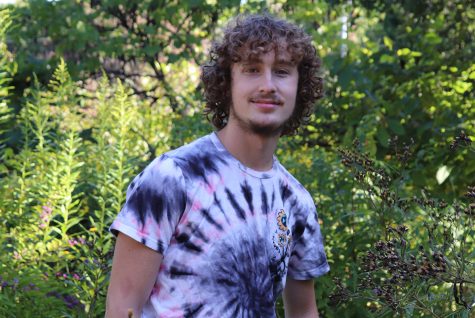 Brendan Jarvis, Social Media Manager
Hey, I'm Brendan, this is my second year on staff. I'm with the social media department, and I typically run the Instagram side of our social media (follow...