Dunbar Dominates Douglass in S.T. Roach Classic
On January 21, the Bulldogs beat the Broncos 52-28.
The Bulldogs faced off against the Broncos on January 21 in the S.T. Roach Classic.
The starting line up for the Broncos was #4 Kourtesy Lee, #13 Allison Wallace, #15 Aquira Gary, #22 Ashanti Hollingsworth and #25 Bradley Price. The starting line up for the Bulldogs was #2 Carley Hinshaw, #5 Elise Ellison-Coons, #13 Aziah Campbell, #23 Tanaya Cecil and #42 Haley Gadd.
Douglas got the opening tip, but the Bulldogs came out with their foot on the gas hitting 4 quick 3-pointers in a row. This allowed the Bulldogs to get up 12-0 by the time the 4:30 mark rolled around in the 1st quarter.
Dunbar kept pressing the Broncos with good full-court defense and creating good shot attempts on offense. Dunbar dominated the first quarter, getting up 22-4 by the end of it, but they started much slower out of the gate in the 2nd. They continued to be dominant defensively, but their offense was lacking. At the 5:45 mark in the 2nd quarter, the Bulldogs were up 25-9.
The Bulldogs fell back into their offensive rhythm shortly after scoring 11 in the rest of the quarter. By the end of the 2nd, the Bulldogs were up 36-12.
Dunbar Started off the 3rd strong with a quick 2 from #5 Ellison-Coons and a steal and break to the basket by #12 DelTarria Jackson. Dunbar continued to keep momentum on their side, going up 46- 14 with 3:20 left in the 3rd quarter.
The press appeared to affect Douglass more, having to call a timeout to avoid a backcourt violation and picking up one shortly after.  The Bulldogs let off the press near the end of the 3rd and by the end went up 49-20.
Dunbar kept up the tempo, and by the end of the game, they had earned a 52-28 victory over the Broncos.
The Bulldogs were led in the win with 19 points from #5 Ellison-Coons and #23 Cecil shortly behind her with 16. And in the loss, Douglass was lead by #13 Wallace with 14, half of the team's points.
About the Contributors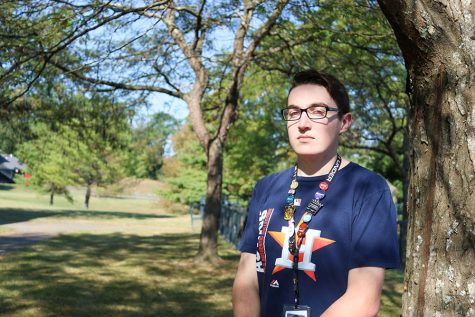 Mike Marshall, Sportswriting Editor
My name is Mike Marshall and this is my third year on the PLD Lamplighter staff. In my first year, I was a staff reporter and mostly kept up with schedules...