Who Will Win The PAC 12?
The PAC 12 is largely forgotten by most college football fans, but this year they have made some major noise.
As of right now, there are three main teams that are competing to win the PAC 12: Oregon, USC, and Utah.  
Oregon was one of the highly ranked preseason teams this year and for a good reason. They have arguably one of the most talented quarterbacks in the game in Justin Herbert. Most people thought he was NFL ready last year as a junior, but he decided to come back to school at Oregon for his senior year. This year he has boasted some impressive stats, with 2104 yards, 21 touchdowns, a 68.3% completion percentage, and only one interception. They also have a good rushing attack with their leading rusher, CJ Verdell, having recorded 753 yards on 112 attempts with five touchdowns. The weak spot for the Ducks has been their defense this year, allowing 310.6 yards a game on average for opponents. Their offense has proven to be enough to make up for their lack of a major defensive presence and they could win the PAC 12 with as explosive as their offense is. 
USC has not been what they used to be in the glory days of old, but they are currently ranked first in the PAC 12 South. There isn't anything about the Trojans that have blown anyone away this year. Their team is remarkably average at everything. They have three losses on the season so far, but they have only lost one conference game so far. The thing that has helped them so far is that they have played very well in major games. They gave #9 Utah their only loss and they have also blown out Stanford, who is ranked second in the PAC 12 North, and Arizona. If USC continues to rise to the challenge and win in big games, especially if they beat Oregon on Saturday, they have a good chance to win the PAC 12.         
Utah has been playing very well as of late and only has one loss on the season. The shining spot on their team so far this year has been their runningback, Zack Moss who has recorded 728 yards on 110 attempts with 10 touchdowns. He also has been a threat in the passing game eight catches for 174 yards. The only bad spot on their resume is a loss to USC, which was only by a touchdown. Utah doesn't have a major opponent left on their schedule, so they could very easily win out. They beat their toughest opponent in Arizona state, which has helped them a lot in standings. If they can keep momentum, they could very easily win the PAC 12. 
With all of this considered the PAC 12 championship game looks to be set to see a matchup between a one-loss Oregon team and a one-loss Utah team. Oregon will beat USC this weekend and with as easy as the rest of Utah's schedule is they'll win out. As for the winner of the game, look for Utah to pull out a close game. Utah has a good defense which will help to keep Herbert in check and with their rushing attack they should be able to gash Oregon's defense and win the PAC 12.       
About the Contributors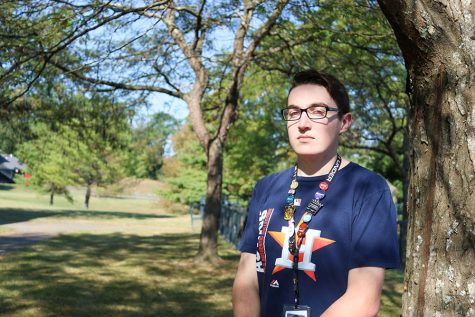 Mike Marshall, Sportswriting Editor
My name is Mike Marshall and this is my third year on the PLD Lamplighter staff. In my first year, I was a staff reporter and mostly kept up with schedules...