Dunbar Suffers Season Ending Loss to Lexington Catholic
The Bulldogs lost 3-0 to the Knights on Oct. 8.
Dunbar Girls' Soccer and Lexington Catholic Girls' soccer went head-to-head in the first round of districts Tuesday with both their seasons on the line.
The game started off with a shot taken by #43 Bethel Green, the shot went high. A foul on Lexington Catholic earned Dunbar a free kick taken by #19 Olivia Bretz. 
At the 7 minute mark, Dunbar fouled giving a free-kick opportunity to Catholic, but the shot was high. The ball was kicked out of bounds by Dunbar, and Catholic earned themselves a corner shot. This led to a play that set up their first goal of the game at the 9-minute mark, making the score 1-0, Lexington Catholic. 
Catholic gained back the possession of the ball and took another wide shot on goal. Both teams took and missed a free kick in the 12th minute. Then Dunbar subbed Senior #3 Allison O' Hara into the game.
At the 20-minute mark, #12 Carmen Combs took a corner kick for Dunbar which was followed by a foul on Lexington Catholic, earning Dunbar a free kick taken by #19 Olivia Bretz that went wide.
At the 30-minute mark, Dunbar subbed in #10 Isha Joshi, #23 Lizzie Spedding, and  #16 Katherine Akins. 
A minute later, a shot by #12 Carmen Combs was saved by Catholic's goalie.
Just before the end of the 1st half, Catholic earned a free-kick saved by our goalie, #00 Caitlin Loope. 
The teams went into the half with score 1-0, Catholic on top. 
The ball went out on Catholic which led to a corner kick taken by #12 Carmen Combs. Dunbar got a shot on goal, taken by #15 Isabella White, but it was saved by Catholic's goalie.
Catholic ran the ball all the way up the field and was able to take a shot on goal, but it was saved by Dunbar's Goalie #00 Loope.
At the 10-minute mark, Dunbar substituted in #17 Mary Elizabeth Bretz.
At the 12-minute mark, there was a shot on goal by #12 Carmen Combs, saved by Lexington Catholic's goalie. 
The ball went out on Dunbar giving Catholic opportunity for a Corner kick. 
A foul on #12 Carmen Combs gave her a yellow card within the 17th minute. 
Just after the 30-minute mark, a shot was made on Dunbar's goal making the score 2-0. 
Just 7 minutes later another shot on Dunbar was made making the score 3-0 with just a few minutes left to play in the second half. 
3-0 was the final score, sending the Lady Bulldogs home for the season.
Donate to Lamplighter Media Productions
Your donation will support the student journalists of Paul Laurence Dunbar High School by helping us cover our annual website hosting costs. All donations go directly to School Newspapers Online (SNO) to cover our fees.
About the Contributors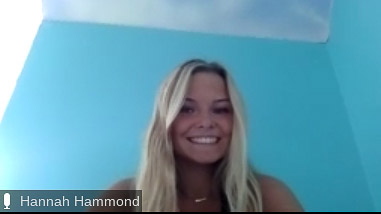 Hannah Hammond, Human Resources Manager
My name is Hannah, I am a senior at Dunbar this year, and this is my third year being on staff with Lamplighter. Last year I was on the editorial board...