Who Will Win the SEC?
The SEC is regarded as the best conference in College football, but this year the conference seems up for grabs.
The SEC is in a five-man race to the finish for who will win the conference. There are some crucial matchups happening soon that could shape the SEC, but this is going to try and predict who will win before those matchups.
The five teams in contention are: LSU, Georgia, Auburn, Florida, and Alabama
LSU has had a tough schedule to this point and it's only going to get tougher for them. So far this year they have beaten #15 Texas and #9 Florida. After their victory last week over Florida they rose from #5 to #2 in the AP poll.  Their offense is averaging 3.7 touchdowns a game and their defense is averaging 1.8 touchdowns a game. They have one of the scariest defenses in the nation and are capable of holding good teams to low scores. They've also shown that they can light things up on offense. They've beaten multiple teams by 50 points this season and have scored over 60 in one game. They're also in first place in the SEC West right now, which is one of the hardest divisions to win in all of college football. LSU has a really good chance to win the SEC.
Georgia was doing the best out of any team in the east and looked like they might be able to run through their schedule without much of an issue, but then they faced South Carolina. They lost in two overtimes 20-17. This was a huge loss for the team and dropped them from #3 in the nation to #10. They have had an outstanding running game this year and their passing game hasn't been too bad either. They also have one of the best quarterbacks in the SEC in Jake Fromm. Their point differential hasn't been good all year either, only at a +.8 touchdown margin. They're looking to rebound this week against Kentucky and hopefully get things together to face Florida. If Georgia can get it together they still have a chance to win the SEC.
Auburn is coming off a disappointing season last year after almost winning the SEC the year before that. Their biggest weakness has been their quarterback. Bo Nix is a true freshman this year and is experiencing all the growing pains that come with the territory. The shining spot for Auburn has been their defensive line. They have been great at getting pressure on the quarterback, stopping the run, and forcing turnovers. Before the season started there were multiple people that were saying they had the best defense in the SEC. They haven't lived up to that prediction yet, but they have been close to being what people thought they would. They also beat two ranked opponents so far this season in Texas A&M and Oregon. The only bad spot in their record is a 24-13 loss to Florida, but Florida was also ranked closely to them at the time. If Auburn stays on track they could win the SEC.
Florida has been fairing well after losing quarterback Feleipe Franks in week three. Florida is coming off a loss to LSU, but that isn't a bad loss considering LSU is ranked above them. Florida does play Georiga next week, which is the game that will more than likely decide who takes the SEC East. For a long time at the beginning of the season, the Florida defensive line led the league in sacks and is still feared by many opponents. Kyle Trasks came in to take over at quarterback since Franks went down and has been performing better than Franks was before his injury. Trasks has even broken Franks's record for most passing yards in a single game. If Florida can beat Georgia they'll take the SEC East and challenge for the SEC title.
Alabama won the SEC last season, but they are nowhere near what they were. They still have a good offense with Tua Tagovailo still at quarterback and a possible Heisman candidate. Alabama has a +3.4 touchdown differential on the year so far, which is one of the highest in college football. But the bad spot is on the other side of the ball. They have given up some big numbers to bad teams, with Ole Miss rushing for over 175 yards on them and scoring 31 points. If Alabama can outscore the up tier opponents in the SEC, however, they do have a shot at the championship.
With all of these stats considered the championship game looks to be set up for LSU to be the team out of the west. Alabama's defense isn't going to be good enough to stop LSU's offense and DBU is going to show Tua why they got that nickname. The team from the east looks to be Florida. With Georgia suffering a bad loss to South Carolina and being very run reliant, Florida should be able to stop them offensively especially with as good as Florida's D-line is.
As for the winner of that game Florida will play LSU very close, but much like last week's matchup LSU will pull out the win and take the SEC.
About the Contributors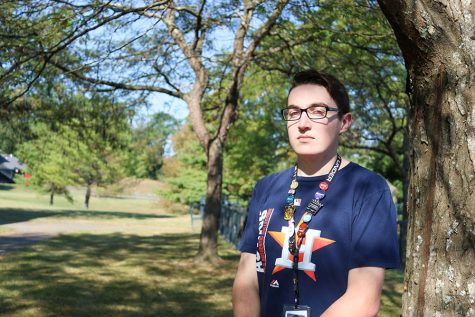 Mike Marshall, Sportswriting Editor
My name is Mike Marshall and this is my third year on the PLD Lamplighter staff. In my first year, I was a staff reporter and mostly kept up with schedules...