Fantasy Football Tips: Week One
With NFL kickoff fast approaching many fantasy owners are wondering how they can get an edge in their league for the, so here are some quick tips for who to start and who to consider picking up.
Running backs
Running backs are one of the most valuable positions in fantasy football, but this year there are a ton of questions around who to start.
Don't Start or be Cautious Starting
Melvin Gordon is still holding out from the chargers. Earlier this week he was told that he was allowed to start seeking trades. He will not play this week barring a trade or a deal being reached by Sunday's kickoff, but even if something is reached you still shouldn't play him. If he ends up at a new team or with the chargers he hasn't practiced all summer and will not be up to game speed. 
Le'Veon Bell is a back to be careful with putting in the line up this week. Nothing bad has come out about him, but he has fallen from the #8 best back to #10 in the past 2 days. There could be something the Jets are hiding or his production could have just been rated too highly, but no matter what it is a drop like that is something to worry about.    
Ezekiel Elliott has reached a new deal with the Cowboys, but you should not start him. He may be back, but he hasn't been at a team practice all offseason and hasn't been hit yet. The Cowboys have also said that they will be easing him back into things. This is concerning for fantasy owners because that means his touches are going to be very limited meaning his production won't be what it would normally be. He has also fallen from the #14 best back to the #29 back with the announcement of limited caries from the Cowboys. 
Sleepers 
Chris Carson has recently jumped up to be the #8 best back for week 1. The Seahawks are facing off against the Bengals, who have a terrible defense, ranked #27, and the Seahawks look to be set to do more running than passing. Russel Willson no longer has his favorite target in Doug Baldwin and the receivers he has aren't proven. Carson being the #1 back for them means he's going to get a lot of yards and a lot of fantasy points. 
Tevin Coleman is now the #1 back in San Francisco and they have an easy matchup this week in the Buccaneers. San Francisco is a team most people are nervous taking players from, but Coleman is going to have a great year and has a very favorable matchup this week. 
Tony Pollard is going to have a big workload this week with Zeke on a pitch count. He looked very good in pre-season games and has gotten praise from both the coach and the owner. He may not be good after this week for a starter, but until Zeke takes over fully again, he's a good starter. 
Wide Receivers  
In a PPR league receivers are probably the most valuable position and even in a non PPR league, they're still incredibly valuable.
Don't Start or be Cautious Starting
Mike Evans is one of the top receivers in football and is facing a team with a weak secondary in San Francisco, but he is still a receiver to be cautious playing. This will be the first game under the new head coach Bruce Arians and his last year at Arizona was no offensive clinic. He also has Jameis Winston as his quarterback who doesn't have the best track record with having a good arm. Evans is a questionable guy to start. 
Antonio Brown Is the biggest question mark for receivers this season. He is normally one of the best receivers in the NFL, but he also used to have Big Ben throwing him the ball. Derrick Carr has been a lower level quarterback the last couple of seasons and there is no way to tell how he'll do with some better receivers and with another year in John Gruden's system. Brown is also looking to face a suspension from the team. Owners should be careful when playing Brown. 
T.Y. Hilton is a receiver who should stay on the bench for week 1. If Andrew Luck was still in the league this would be a different story, but without Luck, he doesn't look to have a promising season. Hilton could end up being the biggest bust for this year's drafts. 
Sleepers
Dede Westbrook is the #1 receiver for the Jaguars this year and looks to be the biggest break out of week 1. He'll have new quarterback Nick Foles getting him the ball, which bodes well for his production. Especially in deeper leagues, Westbrook could be a great game-changer for many people.         
Cooper Kupp is coming back from a torn ACL and this will be his first game back, but he was one of Jerad Goff's favorite targets before tearing his injury. Kupp and Goff should still have their connection and will be a huge part of the explosive Rams offense, especially if Tod Gurlly is still dealing with his knee problems.        
Geronimo Allison is more of the true #2 in Green Bay. With them facing the Bears on Thursday they will probably be relying more on him. The Bears secondary is good and will probably be keying Devonte Adams for most of the night, which frees Allison to be a top target for quarterback Aaron Rodgers. This means that Allison should be putting up some big numbers. 
Where this is just for week 1 there's not going to be any quarterbacks, kickers, or defenses to avoid or start. Where it's only the first week and nothing major like injuries have happened yet there's no need for them. You should just trust your gut for those positions this week.     
About the Contributors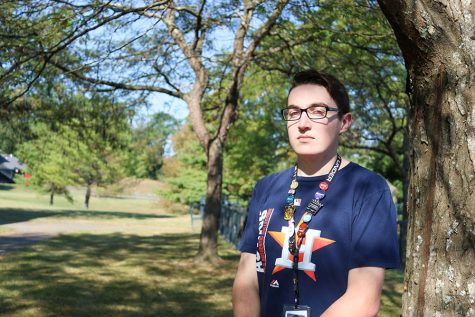 Mike Marshall, Sportswriting Editor
My name is Mike Marshall and this is my third year on the PLD Lamplighter staff. In my first year, I was a staff reporter and mostly kept up with schedules...