Dunbar Sweeps Ryle In Volleyball Home Opener
The Bulldogs were more than just bark at the Aug. 20 home opener.
The pre-game atmosphere was set to be electrifying for the Bulldogs' first home game of the year. The Dog Pound filled up quickly as the boys' soccer team trickled in since their own game was canceled.
The match started with a serve from Ryle who started out strong with two quick aces. Dunbar committed some errors such as serving into the net and out of bounds. The game became more competitive as Dunbar took the score within 2 making the score 10-8 in the first set.
Dunbar started to gain speed after a time-out and junior Caroline Cole (#3) fell over her own bench to try and keep the ball in play. With several kills from seniors Peyton Gash (#13 )and Eleanor Davis (#24), several blocks and an ace by #8 Oliva Stotz, the score was pushed to 20-18 with Dunbar on top by the next timeout.
Ryle wasn't going to go away easily in the 1st set. The set was back in forth with every point from one team being answered almost immediately with a point from the other. Dunbar was able to pull out a hard-fought 1st set 25-19.
The two teams switched sides of the court to prepare for the 2nd, and final, set of the game.
The 2nd set was more one-sided than the 1st set. At one point the Dog Pound started to chant "It's too easy" when the score was 14-4 with Dunbar on top.
Ryle was quick to silence the chants from the Dog Pound with three quick scores. Ryle kept fighting and keeping the Dog Pound silent and then the announcer asked, "Dog Pound where you at?" in the 2nd set.
Although Dunbar was out preforming Ryle most of the 2nd set, they didn't go away. At match point, Ryle fought to get 2 points but ultimately lost 25-18 in the 2nd.
The Bulldogs won 3-0 and swept the Raiders out of the building.
The Dunbar Bulldogs go on the road for the next game on Aug. 22 to face The Male High School Bulldogs in a game for dog house supremacy.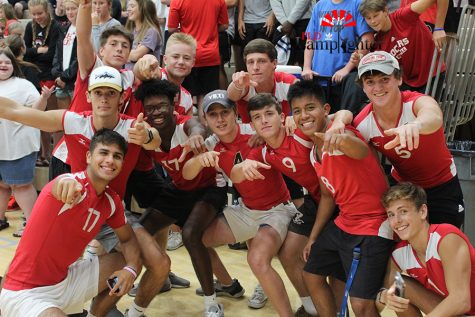 About the Contributors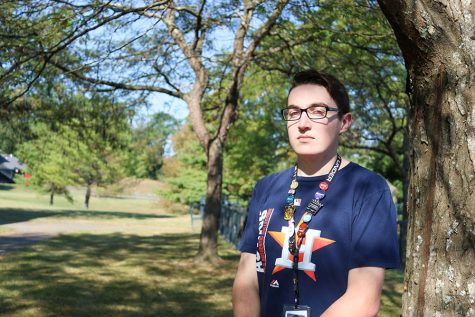 Mike Marshall, Sportswriting Editor
My name is Mike Marshall and this is my third year on the PLD Lamplighter staff. In my first year, I was a staff reporter and mostly kept up with schedules...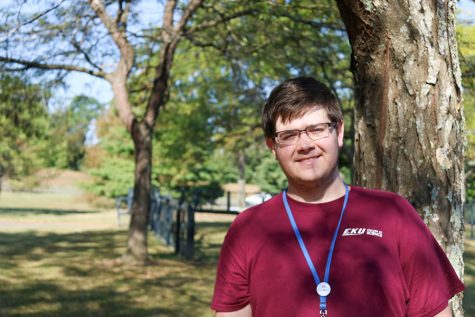 Jackson Poynter, Staff Reporter
My name is Jackson Poynter and I am a Photographer for Lamplighter. I've always been interested in photography since I was young. I started out with...