Dunbar's Season Ending Loss to Lafayette
The final game for the Bulldogs was a nail biter.
The Dunbar varsity baseball team faced the Lafayette Generals in a district game which decided the fate of the season. After all 7 innings, the Bulldogs were handed a tough and upsetting 2-1 loss.
Both teams starting out slow and scoreless until the third inning when Josh Cunningham hit a double. The Generals were down by 1, in hope to recover in the bottom of the third. They achieved this through a run by Sam Tackett.
The game was at a standstill and remained 1-1 through 4 innings and the top of fifth.
Coming in at the bottom of the fifth, Lafayette gained a lead which remained for the rest of the game.
Dunbar made a pitcher change in the sixth replacing Jared Gadd for fellow senior Cam Baughman. Unfortunately, the Generals won.
One of the biggest plays for the Dogs came by the hands of sophomore Jake Smith.
The game was still tied at 1-1, when a big center drive hit came to Smith. As he was falling, he made an insane catch.
With two players already on base for the Generals, this hit if not caught had the potential to bring in two runs. They still lost regardless of this impressive play.
Coming into the 43rd district tournament, the Bulldogs sat at a 12-8 record (2-4 district games), an 1193 national rank and a 23rd state rank.
The Generals had a 19-7 record (6-2 district games), a 535 national rank and a 7th state rank.
About the Contributors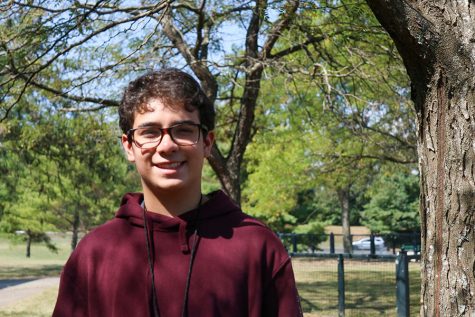 Winston Abedi, Staff Reporter
My name is Winston Abedi, I'm a sophomore at Paul Laurence Dunbar and this is my first year participating in Lamplighter.

I'm looking forward to contributing...