Russell Wilson Overpaid and Overhyped
On April 15 the Seattle quarterback announced that he is working on a new deal with the the team.
Russell Wilson is now the highest paid player in NFL history, with his new deal being for 4 years, $140 million, and $107 million of that amount guaranteed. This was a horrible move for the Seahawks, however. Wilson is overhyped and, now, overpaid.
Wilson was below average this past season, ranked the 20th best quarterback in the league. While he was a Pro Bowl level quarterback he only averaged 215.5 yards a game, and only had 3448 total yards passing. He had one good stat line this past season and that was touchdowns thrown, in which he had 35 and tied with Matt Ryan for 3rd most.
Wilson has been able to lead his team to 2 Super Bowls and won 1, but he was also responsible for them losing the other. He has also never been a top tire quarterback throughout his career. Never being ranked higher than 19 on job performance.
There has been an alarming trend lately of overpaying mediocre quarterbacks. The previous 4 quarterbacks to get huge amounts of money only 1 or 2 have deserved it. The previous 4 are Aaron Rodgers, Ryan, Kirk Cousins, and Jimmy Garoppolo. The only 2 of these had earned the amounts they were paid were Rodgers and Ryan.
The Seahawks have seemingly gone into a rebuilding mode and are trying to focus on their future, but an overpaid 30-year-old quarterback who doesn't put up great numbers isn't going to help the team going forward.
There was a smart move that could have been made by the Seahawks and now probably can't happen because no team will take on that large of a contract. They should have traded Wilson to a team in need of a quarterback and gotten a quarterback in this year's draft. They have a horrible situation for a rebuilding team, too. They only have 4 draft picks this year and there isn't much they're going to able to do with them.
The Seahawks aren't going anywhere with the way they're shaping their team and the future isn't looking bright for them. But it seems the NFL is moving more towards a bunch of overpaid and overhyped quarterbacks.

Hang on for a minute...we're trying to find some more stories you might like.
About the Writer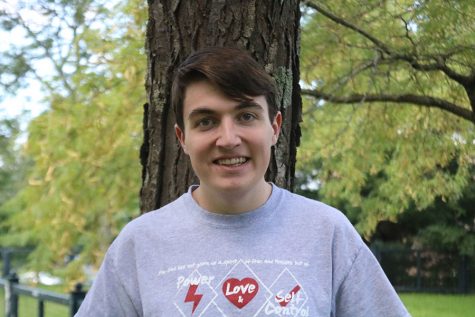 Mike Marshall, Assistant Sports Editor
This will be my second year on the staff at Lamplighter. Last year I wrote a couple of articles and put in scores, rosters, and schedules, for sports....