Gronk Retires Leaving Patriots Unaffected
New England's star tight end Rob Gronkowski announced his retirement on March 24 after 9 seasons in the NFL.
The Patriots were are on high wave after they won their 6th Super Bowl with quarterback Tom Brady, but that high was brought down with the retirement of Rob Gronkowski. Gronk retiring doesn't affect the Patriots as they look for a 7th title with Brady.
The Patriots are still highly favored to win the Super Bowl again this year by the lines in Vegas and saw no change in their odds with Gronk retiring.
Most people are saying that the Patriots won't be the same without him, Brady lost his safety valve, but Gronk didn't do much this past season. He only started in 11 out of the team's 19 games and only had 682 yards for 3 touchdowns. His only shining moment from this season was a big catch to set up the game-winning drive for the Patriots.
The Patriots since Bill Belichick took over as the head coach have been a team-first player last team. This has been what's lead to the success of the team and is going to help them out tremendously in keeping things together going forward. One player has never made these Super Bowl teams other than Brady, but even he can't do the stuff he does without the rest of the team. Brady has had different combinations of receiving targets throughout the years and almost every time he has won a Super Bowl he has had a different receiver combination, so adapting without Gronk won't be that difficult.
The Patriots still have good pass catchers around Brady. They still have this past year's Super Bowl MVP Julian Edelman, they're going to have Josh Gordon coming back from suspension this season, They could still resign Cris Hogan, and they'll still have Phillip Dorset. Plus the draft hasn't happened yet and there are several tight ends that could be just as good if not better than Gronk that Patriots could pick up.
The Patriots will be able to get over the departure of their star tight end and will be the team to come out of the AFC and could very easily find themselves with their 7th ring from their star quarterback and will keep winning them until either Brady or Belichick retire.
About the Contributors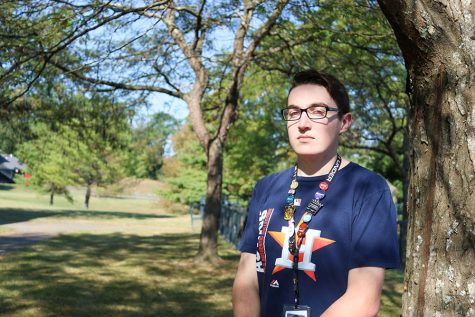 Mike Marshall, Sportswriting Editor
My name is Mike Marshall and this is my third year on the PLD Lamplighter staff. In my first year, I was a staff reporter and mostly kept up with schedules...