Raiders Stacking Up
Oakland has made some big moves this offseason to try to push toward a Super Bowl.
The Oakland Raiders are getting ready to do something they haven't been able to do since 1984. Win a Super Bowl.
The Raiders have been on a downward spiral these past few years, but now everything is starting to look up for them. Many have criticized the organization for making moves they deem to be idiotic in trading away star players wide receiver Amari Cooper and defensive end Khalil Mack. These moves have set the Raiders up with 3 first round picks this year, though.
The Draft has been shown to be one of the most effective ways to obtain talent that can raise an organization from worst to first. But there is another key area teams need to bring themselves up. Free agency.
This has been a crazy year for free agents and for players being traded away. One of the teams who have benefited most from this has been the Raiders. The Raiders have acquired 2 great receivers in Antonio Brown and Tyrell Williams. They have also gotten some lesser known players who could end up being a big help on their offensive and defensive lines.
The Raiders do still have a glaring issue that hasn't been addressed yet. A lackluster defense. This will probably be the main issue for them to address in a draft heavy with defensive talent.
Their offensive line has shown that it can keep Derek Carr upright long enough for him to get the ball out to his receivers, but it has been far too long since the Raiders have had a run game.  They thought they were going to have one when they added former star running back Marshawn Lynch, but he ended up not being the back they were hoping for and will most likely let him go in free agency this year. They will also more than likely get a good running back in the draft this year.
If the Raiders draft smart, with the players they have already acquired, they could take the AFC West.
About the Contributors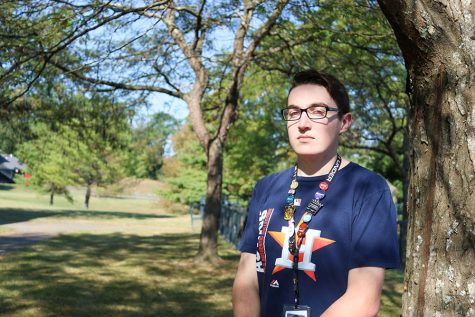 Mike Marshall, Sportswriting Editor
My name is Mike Marshall and this is my third year on the PLD Lamplighter staff. In my first year, I was a staff reporter and mostly kept up with schedules...