Who Will Have The #1 Seeds?
March is considered the best time of year for college hoops, but there is always one burning question, who deserves the #1 seeds?
There are 11 teams that are in the race for the 4 #1 seeds: Duke, Michigan, Kentucky, Tennessee, Gonzaga, Michigan State, Virginia, Kansas, Houston, Nevada, and North Carolina.
The first of these teams seem like they would obviously have one of the #1's. Duke, currently ranked 2, has shaped out to be one of the major powerhouses this season. The Blue Devils have both major offensive and defensive threats. The 2 biggest offensive threats are R.J. Barrett and Zion Williamson, Barrett averaging 23.1 and Williamson averaging 22.3. The team is 5 in steals per game and 1 in blocks. Duke has also beaten several ranked teams.
The one major blemish on their resume is a 95-91 loss to Syracuse, an unranked team. The main areas of struggles for the team are in 3-pointers, ranked 227, and turnovers ranked 96.
The next team most people would consider to be the best in the Big 10 is, of course, to Michigan. The Wolverines are exceptionally good at not turning the ball over, in which they're ranked 2, and in not picking up fouls, in which they're ranked 6. The Wolverines are also a very talented defensive team. They also have wins over multiple wins over top 25 teams.
The major issue with this team is scoring. They're 198 in scoring, 144 in 3-pointers and 172 in 2-pointers. They have 2 losses, one to a 20 ranked Iowa team and the other to a 19 ranked Wisconsin team.
The next team is usually a team to go to the final four and win national titles. Unfortunately, this year's Kentucky team has seemed dysfunctional than teams in previous years.
But here lately the Wildcats have been playing exceptionally well going on a 9 game winning streak. The team has some good guard play with Keldon Johnson and Tyler Hero and a good inside presence with Reid Travis, PJ Washington and Nick Richards.
The Wildcats does have a few blemishes on their resume. They have 2 losses to unranked teams, Seaton Hall and Alabama. They also haven't had much success from beyond the arc, ranked 315 in 3-pointers.
The next team is currently ranked 1 in the nation, this is, of course, Tennessee. This "football school" is having its most successful basketball season since the days of Bert and Ernie. The Volunteers are 3 in assists, 6 in blocks, 6 in points per game and 2 in field goal percentage. Altogether the team is very much complete and well rounded.
The Vols only have 1 really notable issue and that's their 3-point shooting. They're 328 in 3-pointers.
The next team has dominated their conference for the past few years, this is, of course, Gonzaga. The Bulldogs have one of the most impressive resumes in college basketball. They have a win over Duke. They are the best offensive team, ranked 1 in points per game, 1 in field goal percentage and 2 in assists. They also have things together on the defensive end of the court, ranked 4 in blocks and 3 in defensive rebounds.
The only blemishes on the resume for the Bulldogs is a 13 piot loss to North Carolina and a 3 point loss to Tennessee.
The next team is considered second best in their conference, but may actually be better than the team people think is the best. Michigan State is a better offensive team than the Wolverines, ranked 27 in points per game and 11 in field goal percentage. They also move the ball around exceptionally well, ranked 1 in assists. They're also sound on the defensive end, ranked 5 in blocks and 4 in defensive rebounds.
The major issue with the Spartans is their record. They're sitting with 5 losses on the season as of right now and have lost their last 3 games.
The next team everyone knows for the wrong reason. No one will ever forget last year when they lost to a 16 seeded UMBC in round one, but Virginia isn't the team they were last season. They've improved their 3-point shooting, ranked 14 in 3-point percentage. They only have one loss on the season which is to Duke by 2.
The Cavaliers still has issues with scoring, however. They are currently ranked 187 in points per game.
Kansas has one of the most prestigious basketball programs in college hoops. This year, however, they have been struggling. There aren't any huge stats to pull on the Jayhawks, they're average at just about everything. That isn't a bad thing though. They may be average at everything, but that also means they aren't bad at anything.
The thing that hurts the Jayhawks resume the most is the loss column. They already have 6 losses this season.
The next team may seem like a curveball to most people. Houston is currently ranked 12 and only has 1 loss this season. Their main strength rebounding. The Cougars are ranked 10 in rebounding. They are also pretty good at shooting from beyond the arc, ranked 50 in 3-pointers. They are also ranked 4 on CBSSports.com RPI. They're also pretty well rounded in the rest of their stats.
The only issue facing this team is their conference. It's harder for a small conference team to recognition compared to the larger schools.
The next team is another small conference 1 loss team: Nevada. The Wolf Pack's major strength comes from the free-throw line and the ability to keep the ball. They are ranked 7 in free-throws and 5 in turnovers. There isn't much more to help them other than being ranked 6 currently.
Nevada doesn't have any major issues stats wise. The thing that hurts them the most is Their schedule. They don't play many good teams in the regular season making it harder for them to get looks.
The next team is another very storied program, North Carolina. This year's Tar Heels find their biggest strength on the offensive end of the court. They are ranked 2 in points per game and 4 in assists. They also have had dominance underneath the basket, ranked 9 in rebounds. Another factor that helps them is their notoriety. Where they are more well known that plays into their favor.
The major issue with this team is on defense and the loss column. They have already picked up 5 losses this season and aren't highly ranked in any defensive category.
With all of these stats and aspects of these teams considered, it's easy to tell who will have the #1 seeds.
The #1 seed in the East is going to be Duke. With their team this year there is no way they aren't going to get a #1.
The team that will have the #1 seed in the South is going to be Kentucky. They're a complete team with a lot of talent and have been hot as of late, putting them in position for a #1.
The team that will have the #1 seed in the west is Gonzaga. With as dominant as they are on offense they are going to pull out a #1.
The team that's going to take the #1 in the Midwest is Houston. They may be under the radar for right now, but they don't have any areas that they struggle in, which makes them the team to take the last #1.
Donate to Lamplighter Media Productions
Your donation will support the student journalists of Paul Laurence Dunbar High School by helping us cover our annual website hosting costs. All donations go directly to School Newspapers Online (SNO) to cover our fees.
About the Contributors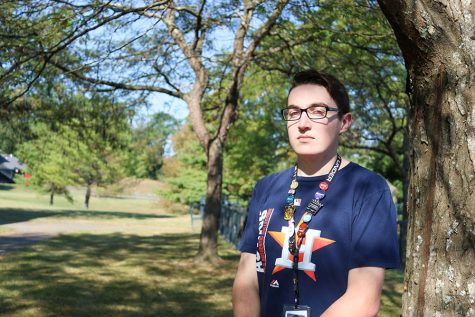 Mike Marshall, Sportswriting Editor
My name is Mike Marshall and this is my third year on the PLD Lamplighter staff. In my first year, I was a staff reporter and mostly kept up with schedules...