Boys' Soccer defeats Defenders
Heading into this match up, Dunbar was ranked 4th in the 11th region while Bryan Station was ranked 3rd.
The Bulldogs faced off against the Bryan Station Defenders, leaving with a score of 2-1. The last time the Bulldogs and the Defenders faced off last season, it ended with the Bulldogs on top with a score of 3-2.
Station started the game on the attack, which led to some shots taken in the early going of the game: one in the 38th minute that missed wide, and another in the 36th that was saved by Dunbar's keeper, junior William Elliott (#1).
Things quieted down on each side until the 24th minute when sophomore Juma Prince (#4) went down, but then returned to the game shortly. Then, in the 19th minute Dunbar put the first points on the board with a goal from Pedro Jimenez (#19).
Next, a handball by Dunbar which set up a free kick for Station. In the next minute Station scored, with a goal from Prince which tied the score at 1-1. This was followed by a miss over the bar by the Bulldogs followed by three wide misses. At half the score was still the tied 1-1.
The attack by both teams was more calm in the second. This first attempt at a goal was by Dunbar, which missed wide. They tried again for a goal but sailed it over the bar.
Station took a shot that went over the bar in the 28th minute. There was a bench warning on Station, and then Dunbar was awarded a penalty kick which #7 Eddy Andrade scored making it 2-1 Dunbar.
There was a save by Station's keeper in the 16th minute, and a save by Dunbar's keeper in the 9th by Elliott. Then a handball by the Defenders in the 9th minute, and a missed goal by Dunbar in the 8th that went wide.
The Bulldogs' next game is on the road against LCA on Sept. 17. 
About the Contributors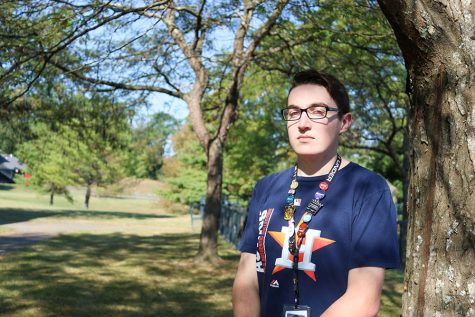 Mike Marshall, Sportswriting Editor
My name is Mike Marshall and this is my third year on the PLD Lamplighter staff. In my first year, I was a staff reporter and mostly kept up with schedules...