You Should Love Valentine's Day
All about the holiday of love and why people should be more appreciative of it.
Valentine's Day, which this year falls on Sunday, is a day where couples, spouses, sweethearts, and loved ones celebrate their love for each other across the globe. People celebrate their love in many ways, ranging from gifts to cards to boxes of chocolates.
So many people dislike Valentine's Day because they don't have a significant other to spend this holiday of love with. To them, it is just a reminder of how lonely they are and how much happier others are with their love. For me, though, Valentine's Day is a day that I look forward to every year regardless of my circumstances.
I think that this day is so much more than just couples enjoying a day that celebrates their love. Valentine's is a day to celebrate all the love one has in their life, including love for friends and family. Many people tend to forget how lovely it is to have close supportive friends that are willing to stick with you through thick and thin.
"I like Valentine's Day because it lets me show my love and appreciation to my friends and family by buying them gifts and spending quality time with the ones I love," junior Ella Bryant said.
It is so much more fun than people think to show appreciation to your loved ones. There are lots of gift ideas that are perfect for either a significant other or for a valued friend. Writing letters is a gift that is perfect for Valentine's Day because handwritten letters will be coming from the bottom of your heart straight onto paper. As cheesy as it may be, friendship bracelets or necklaces are also a fun gift that one can get for cheap, and if there's any way that one can make the jewelry themselves, it can make the object that much more special.
Junior Hannah Chapman agrees that handmade gifts are the way to go for this special holiday.
"Making gifts for my friends is something that I really enjoy doing," she said. "Some take more time than others, but I love every second of it. And the reactions that my friends get when I show them what I made for them is priceless, and I know that it is something that they'll be able to cherish forever."
I couldn't agree more. Knowing that someone is willing to spend their time doing something to make me happy is the best gift of all.
Valentine's Day is a holiday that all people should be excited for. There is so much love in the world, and on the 14th we are able to celebrate that, which is so important in years like this when friends and family have been crucial figures in our lives.
About the Contributors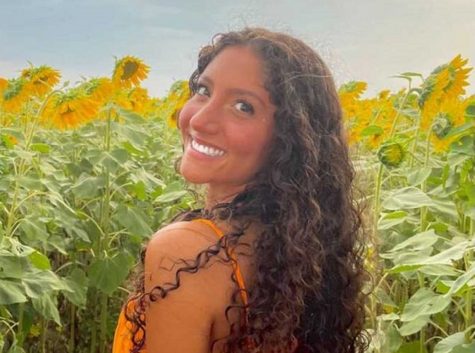 Vanessa Alonso, Staff Reporter
I am a Senior this year at Dunbar, this is going to be my third year on Lamplighter as a  Staff Reporter. I most enjoy being behind the camera doing photography...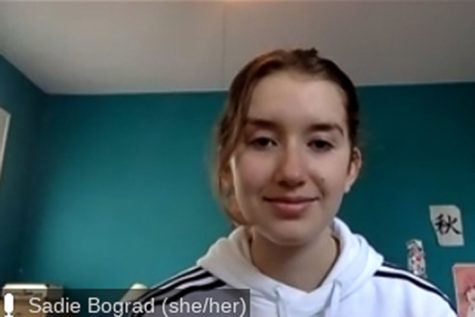 Sadie Bograd, Writing Editor in Chief
Hi! I'm Sadie Bograd, and I'm a senior at Dunbar. This is my second year on Lamplighter staff. I'm now one of the program's Editors-in-Chief. Along...