A New Year, A Fresh Start
My reflection on 2020 and hopes for the 2021 year.
I definitely would not be the person I am today without having gone through the highs and lows of 2020. In fact, 2020 will always be one of the most memorable years of my life. 
It felt as if one bad thing after another continued to pile up throughout the year. From the emergence of the first cases of COVID-19 to the closure of schools and spread of the coronavirus.
The coronavirus is an ongoing problem that put restrictions on the lives of people around the world. Special and memorable events such as graduations, weddings, birthday parties and holiday get-togethers all had to be canceled or adjusted to keep people safe from this virus.
For the first time in my life, I was unable to visit my grandparents for the Thanksgiving and Christmas holidays. Even though it was difficult to not be able to spend what are usually some of the happiest times of the year with the people I love, I am thankful for the fact that we could make these changes in order to keep my family safe.
Not only did the virus take away many opportunities to celebrate milestones, holidays and more, it also took the lives of many loved ones. Last year, I contracted the virus, and I am blessed to say that I made an easy recovery compared to many. I am also very blessed because I did not lose any family or friends to the virus.
Although 2020 felt like a series of unfortunate events, it gave me the opportunity to have time for myself. For the first time in a very long time, I felt like my life was able to just slow down. Quarantine was very stress-relieving for me personally because I am an introvert, so I thrived having all the time to myself.
Last year I learned many things about myself that I would never have known had quarantine not happened. I have always known that I am more introverted than extroverted, but I had never realized how much of an introverted person I am and that I work best independently. 
Being at home most of the time helped me stay on top of schoolwork. It always seems that the news stories are about students who are struggling with their school work being online, but I have had better grades while being online than I have had doing in-person classes.

Loading ...
2020 has also taught me how to be a better version of myself and to cherish every moment I have with those around me because at any moment those opportunities can be ripped away from me.
Last year I was still able to connect with friends through Facetime or social media when it was unsafe to hang out in person. I would say that I actually grew closer with many of my friends despite the virus restricting us from seeing each other in school or at sports practices.
My hopes are high for 2021, but it should not be that difficult to beat 2020. I'm looking forward to being able to hang out with more of my friends and visit my family. I'm looking forward to possibly planning vacations and going to a concert later in the year without fearing for my safety. Most importantly, I am looking forward to getting the vaccine and seeing the numbers of cases and deaths decrease.
About the Contributors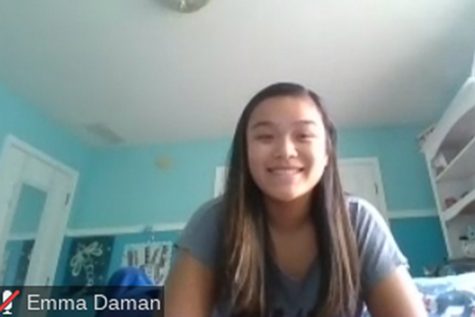 Emma Daman, Staff Reporter
My name is Emma, I am a junior and this is my third year on the Lamplighter staff.

I have always enjoyed writing more than any other subject since I...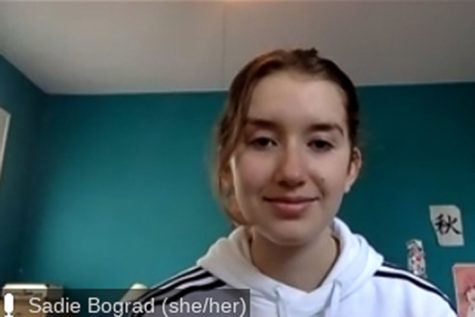 Sadie Bograd, Writing Editor in Chief
Hi! I'm Sadie Bograd, and I'm a senior at Dunbar. This is my second year on Lamplighter staff. I'm now one of the program's Editors-in-Chief. Along...