Planning a Return to In-Person School
Dunbar recently asked students to choose between in-person and online instruction next semester, prompting many to wonder what new restrictions would be in place if they returned.
Principal Betsy Rains sent a letter asking parents and students to decide whether to return to in-person school or stay online starting in January 2021. Although it is uncertain whether the School Board will allow students to return to the school building, it is certain that when students do return, they will have to adjust to new restrictions due to COVID-19. 
According to the letter "Health and safety guidelines will include mask requirements, daily temperature checks, frequent hand washing, and other healthy habits."
Under the Governor's executive order, businesses are required to mandate mask-wearing. Other schools such as Lexington Catholic, West Jessamine High School, and Lexington Christian Academy, which are all hybrid as of Nov. 11, also require masks.
The CDC encourages all schools in hybrid models to require social distancing during class and in the halls and to mandate that students and teachers wear a mask on school grounds. The Kentucky Department of Education has also released guidance around sanitation procedures, mask-wearing, and social distancing in schools.
At the University of Kentucky campus, students must wear a mask and cannot have large gatherings. Campus security also makes sure that all students are following the rules, and there are consequences for those who don't follow these guidelines.
Many Dunbar students said that they are willing to abide by similar guidelines when they return to the school building.
"As long as I'm keeping myself and those around me safe, and wearing a mask allows us to safely be in school, then I don't see a problem in having to wear a mask during school hours," junior Hannah Chapman said.
Some students even have experience with these regulations because they have similar rules at their jobs.
"If we have to go into stores with a mask on, be around big groups of people with a mask on, and get into any place with a mask on, it makes the most sense to keep a mask on during school hours," junior Maddy Ridge, who works at Chick-Fil-A, said. "Having this rule take place shouldn't be a surprise to people with everything that's changed within the past months."
"
If we have to go into stores with a mask on, be around big groups of people with a mask on, and get into any place with a mask on, it makes the most sense to keep a mask on during school hours."
— Maddy Ridge
However, last year there were issues enforcing the rule that students must wear an ID on a lanyard around their necks. Throughout the year, Principal Rains would announce reminders via the intercom and teachers would have to remind students to get their IDs out of their bags or pockets. Some think that there may be similar issues with masks.
"I believe that mask-wearing and social distancing could be difficult to enforce, especially if many students decide to go back in person," senior Tharanie Subramaniam said. "If not strongly enforced, in-person learning would be risky for students and teachers."
Along with masks, social distancing will also have to be enforced. This could prove harder for students to adjust to as it's been so long since students have been able to be in contact with school friends.
Last year, students would meet up in large groups in the mornings, in between classes, and after school. Similarly, when the 3:15 p.m. bell rings, many students are on the edge of their seats to jump out and get out of the school as quickly as possible, making the main hall packed with hundreds of students. People also waited for rides and waited to see their friends in the front foyer. All of these old habits could make it difficult for students to change their behavior from last year.
Many students think that it will be hard for the school to enforce social distancing especially at the end of the day.
"We teens look forward to the end of the school day to see all of our friends and gather together. Most of us haven't been able to see each other in months and are going to want to be close to those we haven't been near with," Ridge said.
The administration is trying to address these issues.
"Movement in the building will be limited in order to contract trace in the event of a positive case," Principal Rains stated in a video that was played for students. "Dismissal will also be controlled, and students will be dismissed in small groups."
There are still some unknowns, but for now, families should fill out the registration form before Monday, Nov. 16 so that the school has an estimated number of students who plan to return in person for the first six weeks of the Spring semester. Those who do not respond to the survey will be marked as returning.
About the Contributors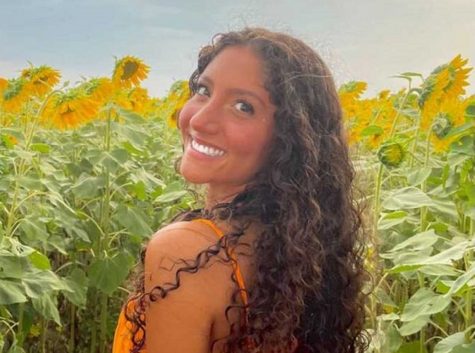 Vanessa Alonso, Staff Reporter
I am a Senior this year at Dunbar, this is going to be my third year on Lamplighter as a  Staff Reporter. I most enjoy being behind the camera doing photography...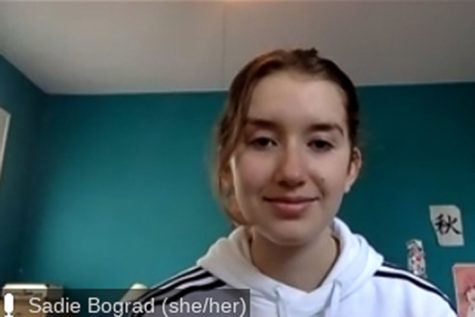 Sadie Bograd, Writing Editor in Chief
Hi! I'm Sadie Bograd, and I'm a senior at Dunbar. This is my second year on Lamplighter staff. I'm now one of the program's Editors-in-Chief. Along...