Searching for Guidance
The FCPS Board of Education met with officials from the Fayette county Health Department and University of Kentucky, seeking information before a decision will be made about in-person instruction.
The Fayette County Public School (FCPS) Board of Education held a special meeting on Sept. 25 to discuss the incidence rate and community spread of COVID-19 in relation to the return to in-person school.
Superintendent Manny Caulk began the meeting by reviewing the protocols and guidance set by the Kentucky Department of Education (KDE) and quickly turned the floor over to Commissioner of Health Dr. Kraig Humbaugh to review the current status of the Fayette County COVID-19 data.
On Sept. 22, Fayette County entered the red status, signifying substantial community transmission of COVID-19 per the KDE guidance.
"For the past several weeks, about half of the [Fayette County] daily case count has been comprised of cases in university students and they now make up about a quarter of all cases ever reported in Lexington," Dr. Humbaugh said.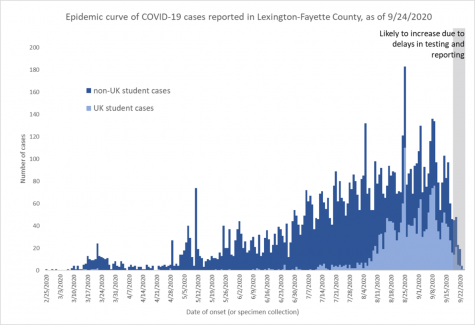 Whether or not to include university data in the incidence rate, which is used when deciding whether to return to in-person instruction, is a much-debated topic. UK officials said that the majority of the university's positive tests are coming from inside the campus and not outside in the Fayette County community.
Jefferson County Public Schools announced that students could return to in-person instruction as early as Oct. 22. Similar to Fayette, Jefferson County houses a large public university, the University of Louisville, and will likely have to make a similar decision of what data to use.
While the incidence rate is a key component to returning to in-person instruction, Dr. Humbaugh noted that other data, models, and graphs should be considered to make the final decision.
"If we continue with the current practices, are we essentially going to stay in the red?" Fayette County Board of Education Chairwoman Stephanie Aschmann Spires asked.
Health Commissioner Dr. Humbaugh's simple reply was simple: "[University students] are part of the community, they're contributing to our overall rate, and that's going to keep us, likely, in the red zone. So, yes"
As of Friday, Fayette county had regained the orange status. The incidence rate sitting at 24.8% just 0.2% under the red qualifications.
"When we walk out of the front door of our homes every day, we all face risks, and unfortunately there will never be a no-risk situation as far as COVID is concerned," Dr. Humbaugh said.
Although there will never be a "no-risk situation," many people are asking, what is the right balance of minimal and significant risk in regards to the safety of students and staff?
Students, staff, and families are encouraged to give their feedback during these uncertain times.
Questions or concerns can be e-mailed to [email protected].
After reviewing and internalizing the data, the board is scheduled to meet at 6 p.m. on Sept. 28 to discuss the options for returning to in-person instruction.
About the Contributors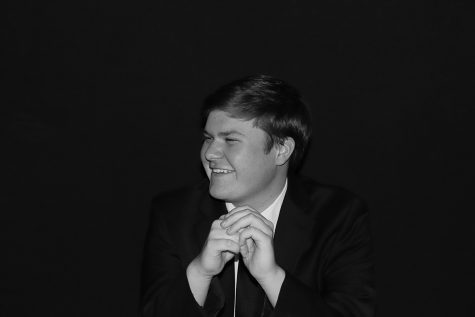 Logan Justice, Editor-in-Chief
Hi, my name is Logan Justice and this year one of the four Editors-in-Chief. This is my third year being part of PLD Lamplighter and I am a senior. I have...