Fayette County Reaches "Red" COVID Incidence Rate
The change is likely to delay the return to hybrid or in-person education.
In an email to FCPS families on Wednesday, Superintendent Manny Caulk revealed that a delay in "data entry" led to underreporting of COVID-19 cases on the state's "COVID-19 Current Incidence Rate" map.
Now that the error has been corrected, Fayette County's incidence rate has changed from orange to red on the map, meaning Lexington is reporting at least 25 daily cases per 100,000 residents. 
As of Sept. 22, Fayette County had 5,688 total COVID-19 cases, or 9 percent of all Kentucky's cases. It also had 110 new cases, over 13 percent of the state's total. Fayette County has the second-most total and new COVID-19 cases, behind only Jefferson County.
The move from orange to red status places FCPS in the "substantial community transmission" category of the Kentucky Department of Education's "COVID-19 Mode of Instruction Metrics for K-12 Education." 
In this category, according to the guidance, "no in person learning can occur." 
Additionally, while districts in the orange category have "athletic activities allowed per KHSAA," districts in the red category are supposed to "suspend all school-related athletic (per KHSAA guidance) and extracurricular activities."
The district had planned to decide whether to maintain its virtual instruction model in a board meeting on Sept. 28. It will now also hold a special meeting on Friday morning to get more information from public health experts. 
Caulk wrote that the rise in cases is "directly linked to cases among University of Kentucky students."
"At this time, we are still gathering information," he added. "It is critical that decisions be grounded in facts and not be swayed by speculation or political posturing. Every decision we make will be with the safety of students, staff and families we serve in mind."
About the Contributors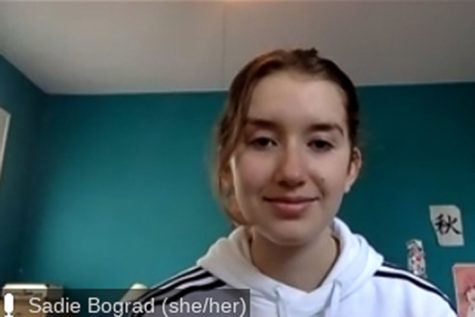 Sadie Bograd, Writing Editor in Chief
Hi! I'm Sadie Bograd, and I'm a senior at Dunbar. This is my second year on Lamplighter staff. I'm now one of the program's Editors-in-Chief. Along...