The Vaping Epidemic isn't Over
Vaping numbers continue to rise—especially in teenagers.
Teen smoking is not a new problem, and over the years, proof of addiction has been heavily documented. According to the Center of Disease Control, in 1988 around three-fourths of people who were considered to be addicted to cigarettes claimed that they tried their first one before they turned 18.
32 years later, many teens are still smoking before they legally become adults, but now teens are using e-cigarettes. 
An annual survey conducted by News In Health published in 2019 showed that 37% of 12th graders use a vape. This has gone up by 9% from the 2017 survey. This rise in numbers could be from the various advertisements stating that these vapes and electronic cigarettes are safe.
"Teens are clearly attracted to the marketable technology and flavorings seen in vaping devices," according to Dr. Nora D. Volkow, director of NIH's National Institute on Drug Abuse. "However, it is urgent that teens understand the possible effects of vaping on overall health, the development of the teen brain, and the potential for addiction."
Some of these effects include attention disorders such as ADHD, issues with impulse control, and substance abuse.
"We have seen students who have… I can't really call it nicotine intoxication, but they've had some health issues with the nicotine in their systems. Their systems can't process as much nicotine as they have ingested, and it's causing problems," Fayette County Health and Wellness Coordinator Debbie Boian said.
"
This new type of disposable vape provides a "loophole" for smokers looking to continue to purchase flavored nicotine.
A Yale study showed that people who only use electronic cigarettes and nothing else have increased their risk of developing a lung disease by nearly 30%.
"We've also seen a couple of instances of chemical pneumonia," Boian said. "We've had some students admitted to the pediatric ICU at UK for pneumonia caused by juuling or vaping."
Kentucky law states you must be 21 or older to buy a vape and/or an electronic cigarette. Kentucky has also issued a ban on all flavored vapes.
Rep. Buddy Wheatly introduced the bill that now fines anyone who sells flavored vapes.
"I do feel the most effective way to prevent a new generation of kids from being addicted to nicotine would be a full ban on all flavors," Wheatly said.
Although those measures may have helped, there is a new type of electronic cigarette that is harder to detect, and most importantly, is disposable. This new type of disposable vape provides a "loophole" for smokers looking to continue to purchase flavored nicotine.
According to the New York Times, the Trump administration's prohibition against fruit, mint and dessert flavors in refillable cartridge-based e-cigarettes like Juul had a footnote that permits all flavors to be sold in devices that cannot be refilled.
The addictive properties of nicotine outweigh any bans or policies to limit tobacco use.
In the years following the debut of the first electronic cigarette, countries such as Canada, Brazil, and China banned the sale of various electronic cigarettes.
The United States also took steps to regulate tobacco and cigarette sales. In June of 2009, President Barack Obama signed into law the Family Smoking Prevention and Tobacco Control Act which allowed the Food and Drug Administration to have power over the tobacco companies.
Many e-cigarettes, including JUULs, have not been FDA approved. They have been given until the spring of 2020 to apply to be approved as a new tobacco product.
The FDA wrote a warning letter to the JUUL company as well. Within this letter, there are many allegations including the claim that Juul representatives on a school visit told students that the product 'was much safer than cigarettes' and 'totally safe.'"
Even though there is scientific proof of the harmful effects of vapes, and even though lawmakers are taking strides to limit accessibility to tobacco products, data continues to show that teens are still smoking and still finding ways to get vaping devices.
***
Those seeking counseling for tobacco addiction can call 1-800-QUIT-NOW to talk to an expert.
About the Contributors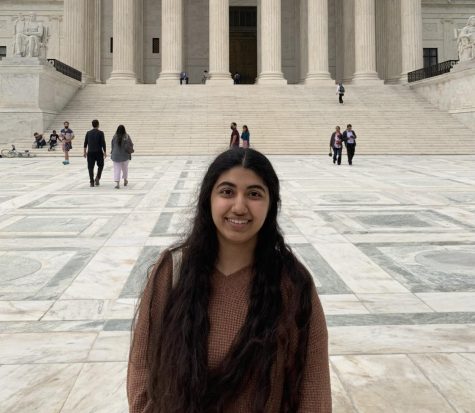 Nimi Bala, Editor-in-Chief
Hi! I'm Nimi, I'm a senior and this is my third year in Lamplighter. This year, I am one of four Editors in Chief for the program. I spent my first...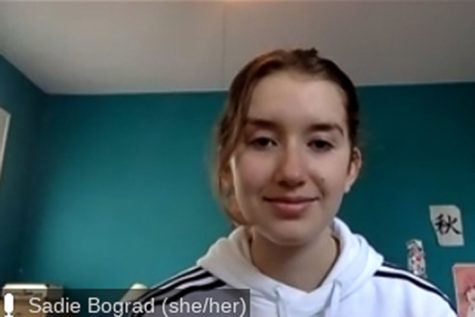 Sadie Bograd, Writing Editor in Chief
Hi! I'm Sadie Bograd, and I'm a senior at Dunbar. This is my second year on Lamplighter staff. I'm now one of the program's Editors-in-Chief. Along...