Vaping Health Crisis
E-cigarette vapors appear to be the cause of a recent increase in illnesses and deaths.
When you were little, what chapstick did you choose? Original or cherry?
What ice cream did you choose? Plain vanilla or chocolate?
Today, what vape flavor do you choose? Tobacco or Mango? 
The market for electronic cigarette flavored vapors is targeted towards teens and young adults. Teen vaping can be correlated to vape flavors, making e-cigarettes appeal to minors. These flavors include mint, mango, vanilla, and cream and custard, among others. 
Vaping was intended to be a "healthy" and "safe" alternative to smoking. However, the chemical THC is believed to be the potential culprit for the rise in vaping related illnesses, according to the CDC.
THC is a lipid found in the plant, cannabis. The plant cannabis is under the Controlled Substance Act a federal law because it is said to be unsafe and has no significant medical value.
THC is found in marijuana as well as vape and Juul liquids. It is a psychoactive compound that causes people to feel high.
Now, the question is raised: Why is marijuana illegal under federal law but Juuls' and vapes are legal? Is the next step to illegalize e-cigarettes under US federal law?
This past year, doctors have seen an increase in vape related illnesses and deaths. An overwhelming 80% of people diagnosed with illnesses due to vaping were under the age of 35.
Children from the ages of 15-17 were proven 16 times more likely to Juul than adults between the ages of 25-34, in a recent study. 37% of a high school survey group admitted to vaping within the last 12 months, in January of 2019. 
Among the patients seen for vape related illnesses, 125 cases occurred in people under the age of 18. In response to these new alarming statistics, the state of Michigan implemented an emergency 180-day ban on all flavored nicotine products in early September. 
Electronic cigarettes and their flavored vapors have caused young people serious lung disease, and in some cases, death. It is time to put an end to the selling of dangerous chemicals by having them appeal to a young audience and falsely advertising them as a "safe" and "healthy" alternative.
About the Contributors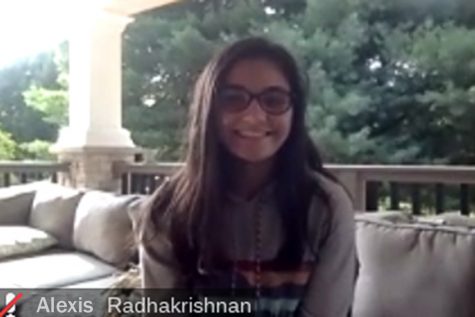 Alexis Radhakrishnan, Staff Reporter
My name is Alexis Radhakrishnan. I am a senior at Dunbar and this is my third year on the Lamplighter staff. I am excited to contribute to the program...