How Lexington's New Recycling Policy Will Affect Dunbar
In an article posted on lexingtonky.gov, the City of Lexington will temporarily suspend paper recycling.
Figures provided by the city, as referenced in this Herald-Leader article, show a nearly $500,000 loss in 2018 from recycling paper, as well as a $424,028 net loss from 2011-2018. Due to the expenses that recycling paper incurs, Lexington's Recycling Center decided that it could no longer afford to recycle, and then sell, the paper.
But the decision has been met with anger from Lexingtonians.
"It just sounds like they don't care about the environment; they just care about the money," freshman Daniel Roenkei said.
This sentiment is fairly common, which is why some affiliates, UK and Rumpke, have decided to continue collecting paper recycling and source them to other places. Yet, UK and Rumpke form less than 10% of Lexington's total paper recycling, which is why a May 17 recycling update said, "They were able to find another outlet because of the relatively small amount of material."
Some believe that instead of selling the paper, alternatives that might generate better income could be implemented.
"Paper can be recycled into so many different things," sophomore Renuka Gentela said.
The fall in demand for recycled products seems to be an effect of China's decision to increase their recycled paper cleanliness standards.
At Dunbar, students and staff will not be able to recycle any paper. The PLD Recycling club picks up materials from each room twice a month.
"Effective immediately, teachers will need to stop putting paper in [their] recycling bins," the sponsor of the Recycling Club, science teacher Mrs. Elizabeth Pelphrey, said.
Lexington's Recycling Center is planning on having three new mills start taking materials by fall. If the city begins recycling paper again, Dunbar will start taking paper again. For now, Mrs. Pelphrey said, the club will continue to recycle what they can.
About the Contributors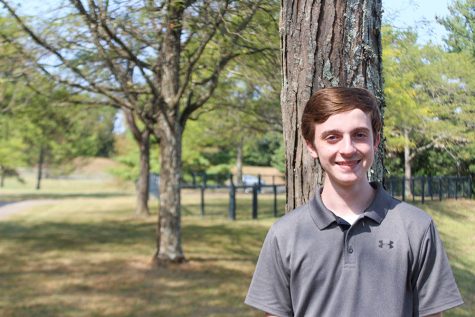 David Manche, Webpage Editor
Technology has always been my specialty. When I was younger, before search bars existed in settings menus, I would explore every option, ability, and setting...