Recycled Bottle Cap Bench Arrives at Dunbar
The recycled bench can be found in the Dunbar Memorial Garden.
Several Dunbar students who are involved in the Bluegrass Youth Sustainability Council began a project last school year to recycle bottle caps. If they gathered enough, the bottle caps could be turned into a bench. Last month, the students reached their goal, and decided to place the new bench in the Dunbar Memorial Garden.
"We had high schools collect plastic bottle caps and lids," said recent graduate Emily Liu who brought the recycling project to Dunbar. "We found a company in Indiana that would take those bottle caps and give us back a bench."
The project was funded with a grant from the University of Kentucky's Bluegrass Youth Sustainability Council.
Liu said that she and her peers also plan to purchase a plaque for the bench that will dedicate it to the Class of 2017.
"It's like a legacy that we can leave behind for future students to enjoy," she said.
About the Contributors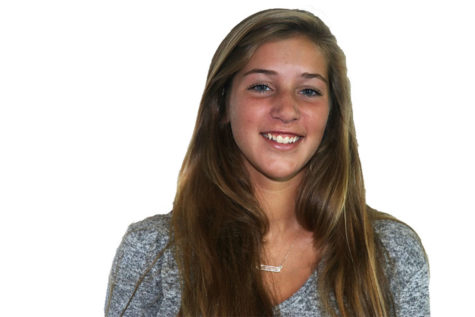 Cristina Thorson, Broadcast Editor
Cristina is a Dunbar cheerleader who enjoys reading and writing in her spare time.