Dunbar's Academic Team Heading to State
Dunbar's academic team will compete at State on March 11.
On Feb. 18, Dunbar's Academic Team won the 11th Region Championship at Lafayette High School.
The Kentucky Association for Academic Competition (KAAC) is responsible for organizing all the competitions for the elementary, middle, and high school teams to participate in across the state. Under the umbrella of the KAAC is Governor's Cup.
The Governor's Cup was founded as a way to promote, reward and recognize outstanding academic achievement. It has become the state's premier academic event, involving over 20,000 students, more than a thousand schools and thousands of coaches, administrators, parents and community leaders.  
Dunbar's Academic Team has been competing at the district, regional and state levels for several years. The content areas include math, science, social studies, language arts and arts and humanities. 
"There are three realms of competition, you have Quick Recall, written assessment and Future Problem Solving," said junior Zsombor Gal. "This year we are looking to win the state title."
Future Problem Solving (FPS) is an internationally recognized program that encourages students to investigate and solve problems faced worldwide. Dunbar's FPS team competed on Feb. 13 along with the written composition members who compete in the prompted on-demand writing competition.
Academic team members also participated in the Community Problem Solving (CmPS) competition.
"It's a lot of teamwork, so we work together to put together a community service project and we go to different locations to work on our project," said senior Amy Wang. CmPS participants are also going to the state competition in March.
On Feb. 18, Dunbar's Academic Team participated in Quick Recall and written assessment tests over math, science, arts and humanities, language arts and social studies.
In the fall, Dunbar qualified for National Academic Quiz Tournaments (NAQT) and High School Academic Pyramid Questions (HSAPQ) both of which have tournaments that schools around the nation participate in.
To prepare for these events, varsity captain Ananth Miller-Murthy said, "We practice a lot. We practice questions from previous years and if we do not know the answer to something, we look it up and read about it and study that subject."
Tying for first in math are sophomore Shashank Bhatt and freshman Austin Li. In the science category, Gal won second and Bhatt won third. In social studies, Gal won second and freshman Henry Blyth won third. In language arts, freshman Brian She won fifth and in arts and humanities, freshman Aneesh Kadambi won fourth. As a team, Dunbar won first in Quick Recall and first in FPS.
About the Contributors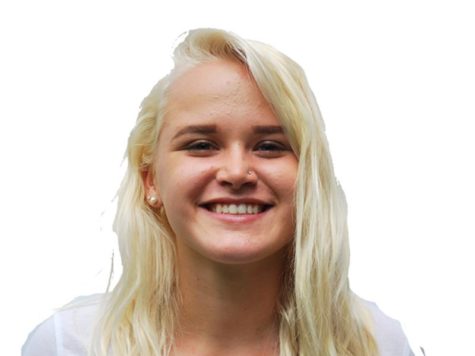 Caroline Puckett, Announcement Editor
Hi my name is Caroline and I'm the Radio Editor. I enjoy dogs and long walks on the beach. And long walks on the beach with many dogs.