Five Seconds of Summer Teases Fans
It all started on Feb. 15 when the band's official Twitter posted #5SOS3ISCOMING? and the fandom was sent into a frenzy. No one knew just what this meant, but fans were anxious for whatever was about to come.
Followers of 5SOS have been awaiting new music since their last album, "Sounds Good Feels Good," which came out in 2015. They released the date for a new song as Feb. 23, 2018, and fans were on the edge of their seats, waiting to hear their new era of music.
Their new song, "Want You Back," sounds completely different from their past works. It has the lyrics of a breakup song but an upbeat tempo that reflects their previous albums. With lyrics like "Can't help but wondering if this is the last time that I'll see your face, no matter where I go I'm always gonna want you back," it displays the intimate moments of a breakup.
Compared to their debut album, it's hard to tell that 5SOS is even the same band as they have shifted from pop to an alternative sound. In an interview with the Zach Sang Show, lead singer Luke Hemmings said, "it was a natural progression for us. We had to do something different and we went back to make a bit more piano, staying close to our roots but making something more comfortable for us to play in our 20s."
According to guitarist Michael Clifford, "We've still got a long time to go, I think. We still have more evolving to do but with each new record you put out you should try and make sure you change and not stay stagnant and boring. We're trying to adapt to where music is now and I think 'Want You Back' does that."
About a month after the song came out, the band started teasing a new music video to go along with "Want You Back." The video, released on March 27, 2018, soared to a number one hit on YouTube.
For longtime 5SOS fans, this new style of music is refreshing and hopefully only a small taste of big things to come.
About the Contributors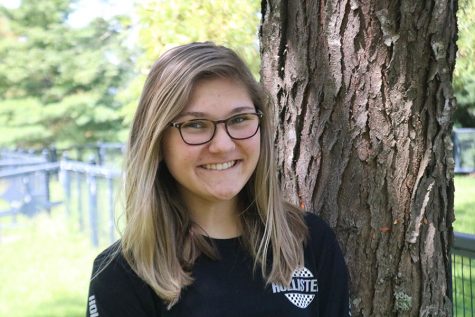 Hannah Chambliss, Writing Editor
My name is Hannah Chambliss and I'm on the Editorial Board as well as writing editor. One of my favorite things to do is write. I've been writing ever...