Hayley Kiyoko's Expectations
An inside look at Hayley Kiyoko's first full length album.
In 2007, Hayley Kiyoko was a member of the female pop group, The Stunners. Six years later, Kiyoko released her first solo EP A Belle to Remember. Two EPs followed with This Side of Paradise in 2015 and Citrine in 2016.
Kiyoko finally released her first full-length album on March 29, Expectations, and it is already number three on the iTunes chart.
Throughout the album, Kiyoko expresses both her own life and her wide range through allusions to various genres.
Expectations begins with the title song, "The Overture." The opening leads to "Feelings," a dance-pop song that is an honest representation of what it's like to have strong feelings for someone. "What I Need" is a collaboration with singer/songwriter and dancer Kehlani, who is also a famous member of the LGBTQ+ community.
The romantic and soulful "Sleepover" follows. The next two songs, "Mercy/Gatekeeper" and "Under the Blue/Take Me In" take the listener to the dance floor, and "Curious" is a groovy song that makes you bob your head.
There's a small break with "XX," and then "Wanna Be Missed,"  a relatable song about the desire to be missed by a past significant other.
"He'll Never Love You (HNLY)" is the only R&B song, and it continues the dancey vibes. The disco beat of "Palm Dreams" throws it back to the '80s and "Molecules" has a thin layer of alternative pop that makes you want to dance slowly with your eyes closed.
The album finishes with "Let It Be," an anthem type and soft ballad that gives the listener closure.
The LGBTQ+ community is represented in all areas of art and entertainment, and Kiyoko is an openly gay artist who makes music that is genuine and true to herself. She is an underrated artist that deserves to be heard.
So I ask you, after reading this, sit down and listen to the album. Expectations must not be dismissed.
About the Contributors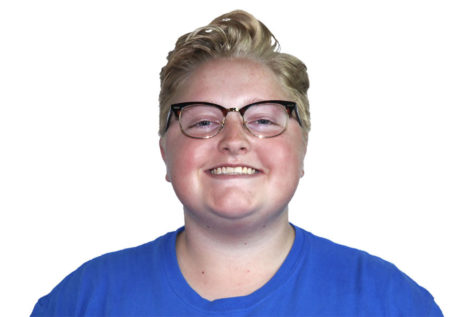 Abigail Wheatley, Editor-in-Chief
My name is Abigail Wheatley and this is my third year with PLD Lamplighter. Journalism is my love and special education is my passion. I'm fortunate enough...