The Controversial New Roughing Rule
The new roughing rule states that tackling a passer who is in a defenseless posture is not allowed to be unnecessarily violent.
On Oct. 15, 2017, the Green Bay Packers were playing the Minnesota Vikings. This was the game that brought the new roughing the passer rule into effect.
In the first quarter Packers' quarterback, Aaron Rodgers, was under major pressure from the Vikings' defense. As the pocket collapsed around him, Rodgers rolled out to his right and dumped the ball out to a receiver.
Right after he threw the ball he was hit by Anthony Barr, a linebacker for the Vikings. Barr landed on Rodgers shattering the quarterback's collarbone.
Although it can be argued that this rule is fair, it is controversial.
The defensive player must strive to wrap up the passer with the defensive players' arms, and cannot land on the passer with all or most of his body weight.
Current and former Dunbar football coaches weighed in on the new rule.
Coach Shaun Warner, the defensive coordinator for Dunbar, said that the rule is making players change the way they tackle. Because of this new rule, Warner said, the quarterback may as well be in flags and not allowed to be touched.
Warner has coached defense for 12 years and said that this new rule was one of the worst he has seen.
There have been multiple interpretations of this rule, and different crews call the rule differently. Another criticism is that players have been flagged for hits that the league has said were clean.
Dunbar's head football coach, Wes Johnson, said that as a former quarterback, he understands the new rule since quarterbacks are more vulnerable than any other player on the field. He did say, however, that the way some of the refs call the rule it can be ridiculous at times.
He also thinks that the NFL could be going away from quarterback runs.
Former head football coach Chris Mullins agreed that the new rule does make sense since quarterbacks being more likely to get injured, but he worried about a greater emphasis on protecting just one person.
But, he said, "it's just something that players are just going to have to get used to."
Coach Sean Carter agreed that the heart of the controversy on the rule is based on how the calls are very subjective, and he suggested that he would like the rule to be changed to where it was not a first down automatically, but was like high school where it was just a 10 to 15 yard from the spot of the foul. 
About the Contributors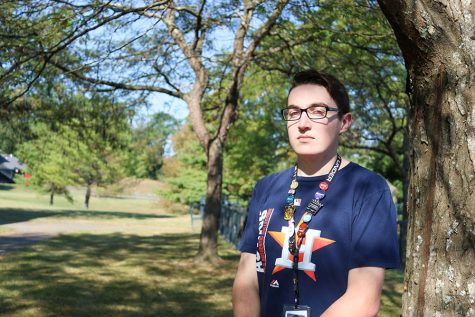 Mike Marshall, Sportswriting Editor
My name is Mike Marshall and this is my third year on the PLD Lamplighter staff. In my first year, I was a staff reporter and mostly kept up with schedules...