How the Bluegrass Became a Hotspot for Horse Racing
Lexington is known as the horse capitol of the world, but why?
Lexington is known for being the "horse capital of the world" but how'd this title come to be?
Well, the Bluegrass area is known around the world for our rich history with the Thoroughbred industry. It first started in the 19th century. For most of the 1800s, the horse race industry was actually headquartered in the east coast as opposed to being centered in Central KY. Then, around 1897, the Progressive Era in the US began.
Progressives in the East Coast strived to outlaw gambling and betting on horses. Because of this, many states actually banned racing as a whole. A problem arose for the racing business. One of the states that had not banned horse racing and gambling was Kentucky.
The Bluegrass area had excellent conditions. We are actually placed above a massive reserve of limestone that feeds minerals- such as calcium carbonate -into our water as it passes. This water then passes the minerals into the soil and grasses that feed racehorses. The calcium carbonate helps harden a horse's bones which is why Kentucky breeds such incredibly strong racehorses. The rich soil also allows grass to grow rather quickly which lets farms feed more horses without the need for more land.
It was because of the Bluegrass' conditions and Kentucky's permissiveness that the horse race industry moved down to Kentucky. A rich history in horses then began in Kentucky. Now, Lexington boasts over 400 horse farms, the renowned Keeneland Racetrack and for every 12 people in Lexington, there is one horse.
About the Contributors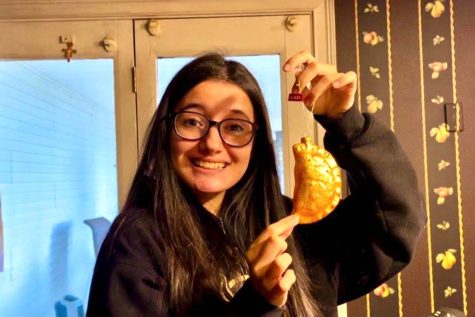 Victoria Bravo, Editor-in-Chief
Hi there! My name is Victoria Bravo, I am an Editor-in-Chief, I love hiking, and I hate ham. I oversee our writing department and I supervise all articles...