Dunbar's Crushing Defeat Against Frederick Douglass
Boys' Basketball loses against Frederick Douglass 53-67 on Jan. 19.
Dawning their green and white uniforms, the Dawgs stepped onto the court on Jan. 19 ready to face off against the Frederick Douglass Broncos in a game commemorating former head coach, Sanford T. Roach. 
This was the Dawg's first matchup against Douglass this season. They were unable to come out on top, losing to the Broncos 53-67. That's not to say the Dawgs didn't put up a good fight. 
Going into the first quarter, Douglass got the first point but the Dawgs fought back viciously. 
#2 junior Nick Spalding racked up 9 points against Douglass along with a three-pointer from #31 junior Max Vandyke, two free throws from #23 junior Benjamin Haggard, and a point from #55 senior Lionel Kumwimba. Making the score 17-16, Broncos ahead.  
Similarly, Douglass got the first point in the second half off of a free throw but that was quickly countered by #23 Benjamin Haggard who made two free throws not long after. 
Dunbar noticeably upped their defense this quarter as they shut down Douglass's offense, only allowing the Broncos to score 15 points off of them. 
Douglass wasn't easing up however and met Dunbar with just as much gusto, only allowing the Dawgs to score 9 points, #2 Nick Spalding with 5 points, #55 Lionel Kumwimba with 2 points, and #5 senior Shyhiem Drew with 2 points, making the score 25-32 going into the second half. 
At halftime, Upgrade Dance Company performed for spectators, effectively easing the tension brought forth from the taxing match and clearing the air of the palpable apprehension. 
Right away at the start of the third quarter #55, Lionel Kumwimba scored for the Bulldogs and the pace was set. 
The Dawgs refused to buckle in the face of adversity, however, Douglass only had a 7 point lead. 
#2 Nick Spalding scored 11 points this quarter with 2 three-pointers accompanied by #31 Max Van Dyke scoring a three-pointer, #23 Ben Haggard making two free throws, #55 Lionel Kumwimba scoring 4 points, and #10 Hunter Williams making a free throw. 
In total, the Dawgs scored 21 points in the third quarter compared to Douglass's 17 to lessen the gap between the two teams to a three-point difference, 46-49. 
Sensing Dunbar encroaching on their lead, Douglass pushed even harder in order to beat the Bulldogs in the fourth quarter. 
The Broncos scored 18 points this quarter from 2 three-pointers, 8 free throws, and 4 additional points. They also heightened their defense and kept Dunbar at bay only allowing for 7 points to be scored by the Dawgs, 4 from #2 Nick Spalding, and 3 from #5 Shyhiem Drew. 
The final score came to 53-67 and the Broncos were victorious.
The Dawgs, however, are not easily shaken and look to take this loss with them to fuel future growth and spur future wins. 
About the Contributors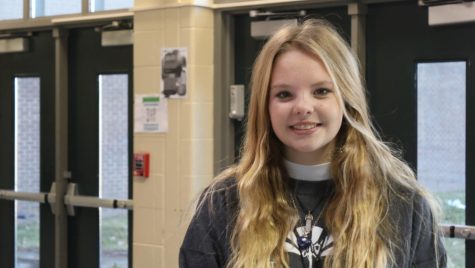 Trinity Kays, Editor-in-Chief
Hey I'm Trinity!!! Writing and journalism have always been a passion of mine. I love being able to express myself through my words especially when I sometimes...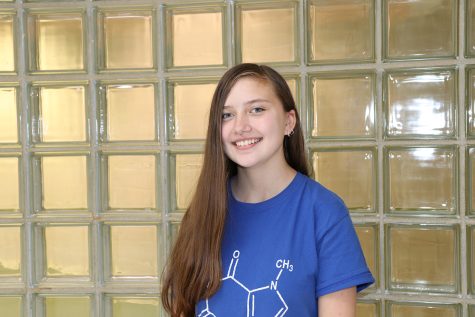 Abigail Fiero, Staff Reporter
Hi, I'm Abigail Fiero! I am a sophomore at Dunbar and this is my second year as a staff member on Lamplighter. This year I hope to have at least one...