The Dawgs Kick the Shamrocks Back Home
The junior varsity team pulls out another win against the Rock County Shamrocks with a end score of 1-0.
After a big win against Frederick Douglass, the Bulldogs weren't finished yet. They had 10 minutes in between to get ready for another game against Rockcastle County.
Already tired and hot, the Bulldogs were feeling the pressure but kept their cool in order to win another game.
The Shamrocks kept their hands, Dunbar, at all times and that caused a bit of trouble… for the Dawgs.
The Bulldogs got a penalty kick after freshman #24 William Harper got pulled down by his jersey. The Shamrocks tried to block it by forming a wall, but still, the ball got through and the Bulldogs kept up the pace to try and score.
The pace of the offense and defense was pretty steady throughout the game, as both teams were kept on their toes.
Again the Shamrocks went a bit too far when shoving down our team to get ahead. But the referees were on it and gave Dunbar another penalty kick. The Bulldogs gained possession quickly and kept up good control.
The ball kept bouncing back between sides of the field but the Bulldogs matched the pace of the Shamrocks and even pushed it over the top.
Not playing as fair as a game, the Shamrocks caused another foul by tripping another Bulldog down. He got back up and another penalty kick was given. The Bulldogs were not going to let this slide.
In the second half, after another penalty kick, had the Bulldogs gained control of the ball, and freshman #24 William Harper found the back of the net with 25 minutes remaining.
The Bulldogs were now in the lead with a score of 1-0. They weren't going to let the Shamrocks win. The Shamrocks tried to comeback but the Bulldogs kept up the fight and wouldn't let them get a goal.
The Shamrocks caused another foul by kicking a Bulldog instead of the ball and the Dawgs got another penalty kick. The Bulldogs gained control once again and tried to score but the Shamrocks goalkeeper got there before they could score.
The Bulldogs stayed on the Shamrocks like white on rice and never gave up. Even though the strain of playing an entire game before this one, they kept up a great pace and had great control of the ball.
The end score was Bulldogs up 1-0, with the Dawgs racking up another win for a day full of games.
About the Contributors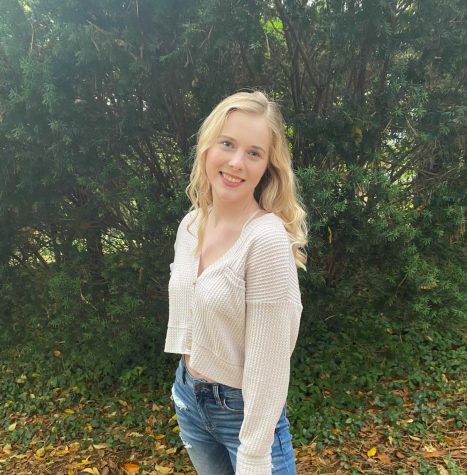 Sydney Montgomery, Staff Reporter
Hi, I'm Sydney Montgomery and I am a Staff Reporter for Lamplighter. I am a senior this year and I have been on staff for 2 years. This year I am wanting...