The Comeback of XFL
The XFL has put in place its own set of unique rules that bring a new exciting factor to the game of football.
The XFL, a professional football league that ran for only one season in 2001 is looking to start back up. With its first game back on Feb. 8, the Sea Dragons faced off against the DC Defenders. The Defenders won the game 31 to 19.
The league is owned by Alpha Entertainment LLC with headquarters stationed in Stamford, Connecticut. The president of the league is Jeffrey Pollack and the commissioner is none other than Oliver Luck, the father of Andrew Luck. 
The league has eight teams, all owned by the league rather than by different ownership groups. After the Super Bowl, the league kicked off its ten-game season that included a two-week postseason. 
The XFL has gained a lot of attention for its rather distinct rules. For example, there is no kicking of extra points, instead, the team can choose to go for 1,2 or 3 points depending on the distance to the end zone. The larger the point value, the further the distance. You can either pick from 2 yards, 5 yards or 10 yards.
There is also a new punting rule in play. The kicker kicks from the 30-yard line and the ball must be placed between the opposing teams' 20-yard line and the endzone. Additionally, the coverage team must line up on the 35-yard line while the return is on 30. Each team must have exactly three players outside of hash marks that cannot move until the ball is caught. 
Furthermore, they have rapid-fire style overtime. The overtime consists of 5 "rounds", staged in alternating play possessions. With only a single play, the offensive team is placed at opponents' 5-yard line, with each score equating two points. At the end of the five rounds, the team with the most points wins the game.
The XFL debut drew in 3.3 million viewers and over the first two weeks has maintained over 1 million viewers. It was also revealed that viewership peaked at the end of the broadcast which shows how it kept fans entertained. 
Switching up the rules and making it more interesting has gone well for the XFL, hopefully, they can keep the same average viewership and possibly gain more.
About the Contributors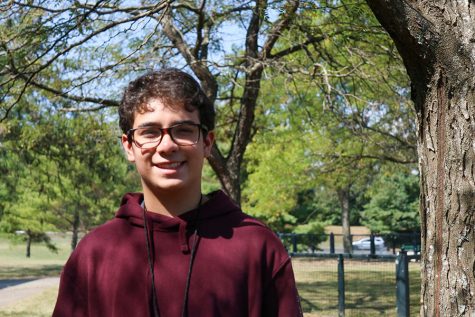 Winston Abedi, Staff Reporter
My name is Winston Abedi, I'm a sophomore at Paul Laurence Dunbar and this is my first year participating in Lamplighter.

I'm looking forward to contributing...